News
Feđa Štukan to Host 2015 Sarajevo Film Festival Opening Ceremony
In order to promote Bosnia-Herzegovina's filmmakers and its national cinematography, the Sarajevo Film Festival has established a tradition of inviting successful local actors, actresses and filmmakers of the younger generation to host its opening night ceremony.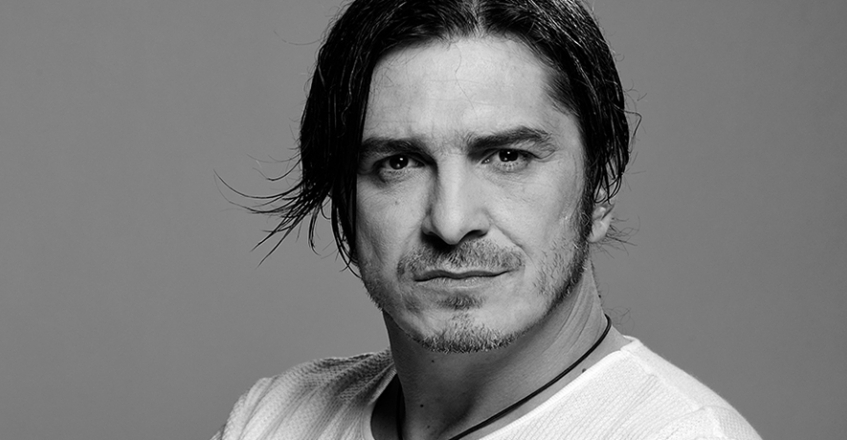 Bosnian actor Feđa Štukan will have the honor to host the opening ceremony of the 21st Sarajevo Film Festival and announce the beginning of the nine-day celebration of film on Friday, August 14, in the National Theater in Sarajevo.
Feđa Štukan represents a successful generation of students of the Sarajevo Academy of Performing Art. Last year, he played a part in A PERFECT DAY, a film by Fernando Leon de Aranoa that will be presented to the Sarajevo audiences in this year's edition of the Festival's Open Air Program. Feđa Štukan and the Festival's honorary guest Benicio Del Toro will present the film to some 3,000 people who are expected to attend its screening.
Štukan has already appeared in a number of films, including Angelina Jolie's IN THE LAND OF BLOOD AND HONEY, IT IS HARD TO BE NICE by Srđan Vuletić, THE LIKA CINEMA by Dalibor Matanić, Amra Mehić's THE RUIN, Ines Tanović's SOME OTHER STORIES, as well as in Pjer Žalica's FUSE. He received the Best Actor Award for his part in FUSE at the 2004 Film Festival in Krakow. Štukan has also achieved a successful international career in film and in theater having worked in 4S Theater in Sofia, International Theater Institute of the Mediterranean and the Istria National Theater, and appearing in several international film productions such as CROSSING LINES by Michael Wenning, AS IF I AM NOT THERE by Juanita Wilson, WARCHILD by Christian Wagner, as well as in this year's SABINA K by American director Cristobal Krusen which he had also produced, and Daniel Espinosa's CHILD 44.
Štukan worked with some of Bosnia-Herzegovina's most successful theater directors appearing in plays staged by the National Theater in Sarajevo, the Sarajevo Youth Theater, Chamber Theater 55, the International Theater Festival MESS and the Sarajevo Academy of Performing Arts.
His theater appearances included parts in MACHBET, ROBERTO ZUCCO, TARTIF and FAMILIA directed by Dino Mustafić, VIŠNJIK and A MIDSUMMER NIGHT'S DREAM directed by Admir Glamočak, ADVENTURE AT THE DOOR by Aida Begić, TATTOOED ROSE by Violeta Džoleva, CIRCUS INFERNO by Pjer Žalica, LEONCE AND LENA by Mafred Weber and many others.
Over the years, the opening ceremony of the annual Sarajevo Film Festival was hosted by Bosnian actresses Zana Marjanović, Vanesa Glođo and Marija Pikić, as well as by Bosnian actors Ermin Bravo, Boris Ler and Adnan Hasković.