News
Award Winning Film CHRONIC at HT Eronet Open Air Cinema
Today, the Open Air programme brings us CHRONICAL, by the Michael Franco, this year's recipient of the Award for best screnplay at the Cannes Film Festival.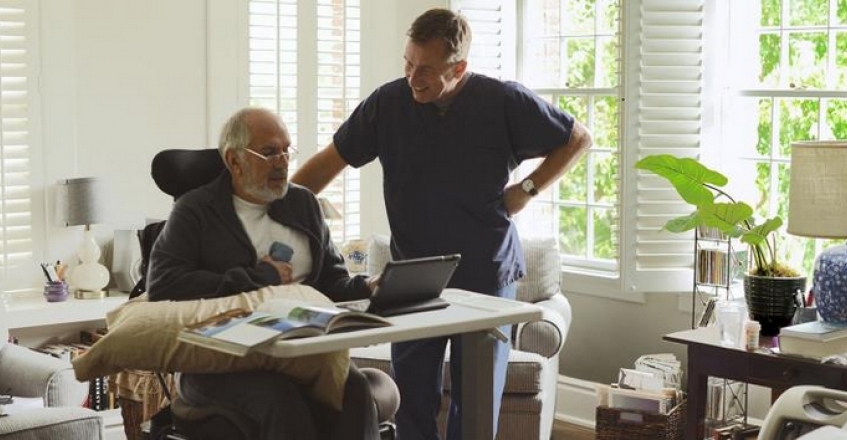 David is a nurse who works with terminally ill patients. Efficient and dedicated to his profession, he develops strong and even intimate relationships with each person he cares for. But outside of his work David is ineffectual, awkward, and reserved. It is clear that he needs each patient as much as they need him.
Michel Franco was born in Mexico City in 1979. He started making short films after his media studies. In 2001, CUANDO SEA GRANDE, made for an anti-corruption campaign, was released in 500 cinemas all over Mexico. In 2003, ENTRE DOS, won the Grand Prize of the Festival of Huesca and received the prize for the Best Short Film at the Festival of Dresden. In 2009, DANIEL AND ANA, his first feature, was selected for the Directors' Fortnight in Cannes. The film subsequently participated at a variety of international festivals and was distributed in many territories including Mexico, Spain, France and the US. Praised by the critics, DANIEL AND ANA was just as successful with the audience. The screenplay of his second feature AFTER LUCIA was developed with the support of the Cinéfondation de Cannes at the Résidence de la Cinéfondation in spring 2010.
Screening of CHRONICAL will take place at HT Eronet Open Air Cinema at 20:30. After the screening, director Michael Franco will greet the audience.