News
The second edition of CineLink Producers' Lab gathers 13 participants
The second edition of CineLink Producers' Lab has been revealed, gathering a select group of 13 participants. This innovative programme is specifically designed to cater to junior producers with 2-5 years of experience, providing them with dedicated training and networking opportunities.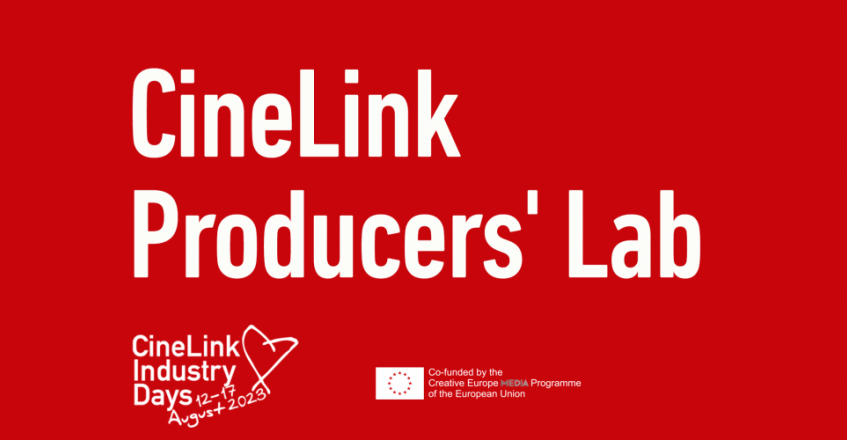 With the film industry undergoing significant market shifts, the CineLink Producers' Lab serves as a direct response, equipping participants with the knowledge and understanding of digital supply chain changes and the ever-evolving landscape of film distribution.
By participating in the programme, these young professionals have the opportunity to establish their own network of peers while gaining valuable insights and knowledge that will enable them to navigate the digital age of film production and distribution successfully. As an integral part of the CineLink Industry Days, the Producers' Lab joins a comprehensive array of training activities aimed at stimulating personal and professional growth for film professionals in Southeast Europe. Under this umbrella, the programme contributes significantly to the continuous development of the local and regional film and audio-visual industries, providing world-class training opportunities and facilitating access to markets and networks.

CineLink Producers' Lab Selection
Aslihan Altug (Turkey)
Singureanu Andrei, Kamarado Film (Romania)
Sergiu Cumatrenco, YOUBESC (Moldova)
Iulia Weiss, Axel Film (Romania)
Ida Makarević (Bosnia and Herzegovina)
Catalina Pistol, deFilm Production (Romania)
Matija Radeljak, Aning Film d.o.o. (Croatia)
Vera Radnić, Sense Production (Serbia)
Kyveli Short, Homemade Films (Greece)
Nataša Vugrinec, Studio virc (Slovenia)
Beste Yamalioglu, Karma Films (Turkey)
Kaja Horvat (Slovenia)
Milica Milinković (Serbia)
Taking place from August 12-15, the CineLink Producers' Lab will immerse participants in a series of enriching masterclasses, engaging panels, captivating screenings, and thought-provoking discussions, all led by esteemed film professionals. These industry experts bring their vast experience and knowledge to the table, offering invaluable insights and shaping the future of emerging producers.
CineLink Industry Days, the industry section of the esteemed Sarajevo Film Festival, stands as a primary hub for film professionals in Southeast Europe. Its significance extends beyond the region, attracting professionals from across Europe who seek talent, co-production possibilities, and an in-depth understanding of the dynamic business development within this vibrant region. With its pivotal role in the expansion of cinematic co-productions, CineLink Industry Days has become an indispensable destination for industry players.
The 29th Sarajevo Film Festival will take place from August 11th to 18th, 2023. The festival will bring together visionaries, filmmakers, and film enthusiasts alike, fostering an environment of creativity and collaboration while showcasing the remarkable talent emerging from Southeast Europe and beyond.
CineLink Producers' Lab is part of CineLink Industry Training and Skills programme which includes Talents Sarajevo and Ponta Lopud. The programme is co-funded with the support of the Creative Europe Media Programme of the European Union.