News
Cristi Puiu's "Sieranevada", a Film with Bosnian Co-producer Selected for Cannes Competition
SIERANEVADA, the latest film by celebrated Romanian director Cristi Puiu, has been included in the official selection of the 69th Cannes Film Festival. This is a very good news for Bosnia-Herzegovina's film industry because our country was among the film's co-producers.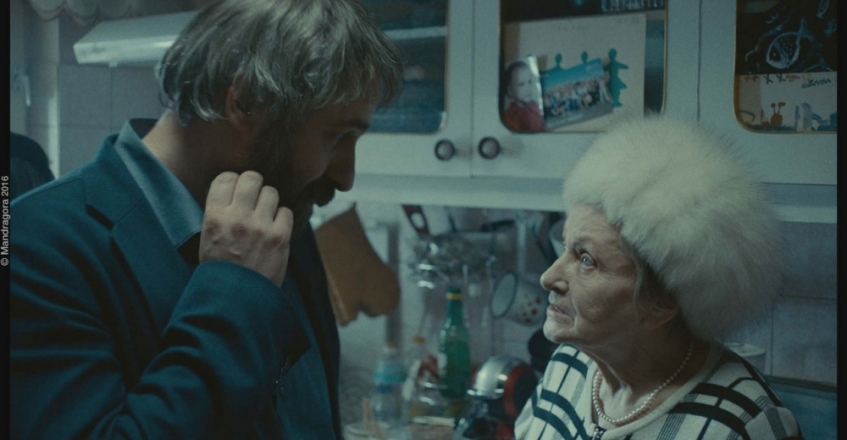 Bosnia-Herzegovina was represented in the co-production team by the Sarajevo-based production house 2006. and its producers Mirsad Purivatra and Sabina Brankovic. SIERANEVADA received funding from the regional co-production budget of the Sarajevo Foundation for Cinematography. Other members of Bosnian co-production team included assistant editor Dejan Coric, assistant set designer Adnan Besirovic and production assistant Nedim Brankovic.
SIERANEVADA is 2006.'s fourth project. Their first production was Danis Tanovic's CIRKUS COLUMBIA. The company then co-produced two films that were included in the official competition of the Cannes Film Festival, namely ONCE UPON A TIME IN ANATOLIA by Turkish director Nuri Bilge Ceylan and a omnibus of short films by 13 European directors BRIDGES OF SARAJEVO.
Cristi Puiu is well known to the Sarajevo audiences. In 2010 Puiu chaired the feature film competition jury of the 2010 Sarajevo Film Festival and three years later the festival dedicated its Tribute To program to him.
SIERANEVADA is a story about Lary, a doctor in his forties who is, three days after the terrorist attack on the offices of Parisian weekly Charlie Hebdo and forty days after the death of his father, about to spend the Saturday at a family gathering to commemorate the deceased.
But the occasion does not go according to expectations. Forced to confront his fears and his past, to rethink the place he holds within the family, Lary finds himself constraint to tell his version of the truth.
The film was produced by Romanian production company Mandragora in co-production with Alcatraz Films (France), Spiritus Movens Production (Croatia), Sisters and Brother Mitevski (Macedonia) and already mentioned 2006. (Bosnia-Herzegovina).
SIERANEVADA is the first film by Cristi Puiu to be included in the official selection of the Cannes Film Festival. Puiu was previously in Un Certain Regard with THE DEATH OF MR.LAZARESCU (the 2005 section winner) and AURORA (2010).