News
Cinema Night in Sarajevo
This holiday season, the Cinema Night will open Sarajevo cinemas to our citizens and tourists and invite them to enjoy movies for free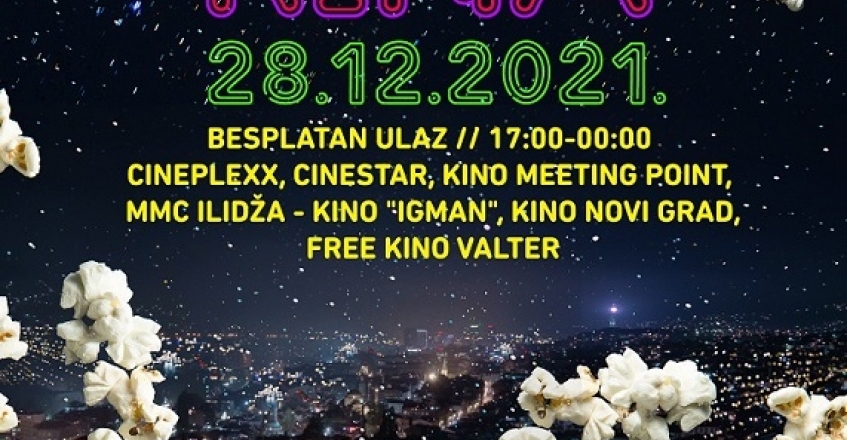 Sarajevo UNESCO City of Film is organizing the Cinema Night as a special event that will take place for the first time on 28th December 2021, as a gift to Sarajevo audience. This holiday season, the Cinema Night will open Sarajevo cinemas to our citizens and tourists and invite them to enjoy movies for free.
On the Cinema Night, 28th December, from 5 pm to midnight, the audience will enjoy free film screenings in Sarajevo cinemas: Cineplexx, CineStar, Igman Cinema – Ilidža MMC, Meeting Point Cinema, Novi Grad Cinema and Free Kino Valter.
Symbolically, the Cinema Night will take place on the date when the Lumiere brothers had the world's first cinema screening in Paris on 28th December 1895.
The objective is to awaken the emotion of sharing and discovering films together, to delight in the incomparable experience of watching films on big screen and to popularize cinema culture in our film city.
As a proud member of the UNESCO Creative Cities Network, the City of Sarajevo strives to offer rich and diverse cultural and film content that is accessible to all citizens and visitors of Sarajevo.