News
Pingyao "Crouching Tiger, Hidden Dragon" International Film Festival to be Inaugurated This October
On March 16, 2017, a press conference at the China Film Directors Centre in Beijing was held to announce the inaugural Pingyao International Film Festival will be held October 19-26, 2017, in Pingyao, Shanxi Province, China, a city that enjoys 2700 years of history.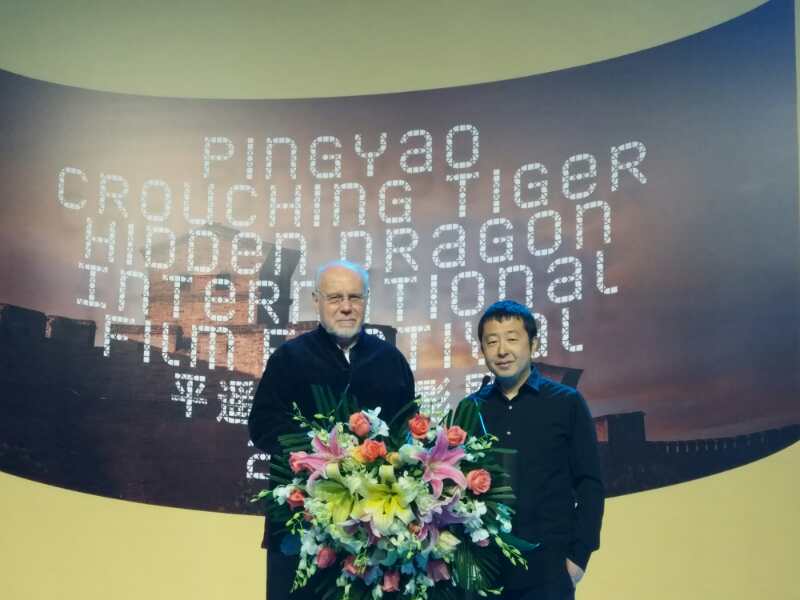 The Pingyao International Film Festival was initiated by award-winning film director Jia Zhang-ke ("Still Life", "A Touch of Sin"). Renowned Italian film scholar and consummate festival director Marco Müller will serve as artistic director, a role he previously held for several prestigious international festivals (including Venice, Locarno, Rotterdam, Rome, Pesaro, Beijing, Silk Road). Marco Müller announced at the press conference that the Pingyao event would be named with a special nod to Ang Lee's classic "Crouching Tiger, Hidden Dragon", with the director's and producer-writer James Schamus' special authorization. A competitive section for new directors will be named "Crouching Tiger", while another key section named "Hidden Dragon" will have a special focus on genre film.

The Pingyao International Film Festival is hosted by Pingyao Film Festival Co. Ltd. and also actively supported by the Pingyao Government.

THE CLASH OF AN ANCIENT CITY AND NEW FILMS

The Pingyao International Film Festival will be held in Pingyao Ancient City with the goal of bridging together the Chinese film industry with those of emerging countries, hence strengthening communication and collaboration between them.

Pingyao Ancient City, located between Beijing and Xi'an, is an exceptionally well-preserved traditional Chinese city. It was listed on the World Cultural Heritage by UNESCO World Heritage Committee in 1997. As a nationally popular travel destination, Pingyao welcomed more than 10 million tourists in 2016. The Pingyao International Film Festival will be held in the Culture and Arts District within Pingyao Ancient City, to embrace the dialogue between non-Western and Western films with its 2700 years of history.

A FILM FESTIVAL THAT RESPECTS FANS AND FILMMAKERS

Upon its establishment, the Pingyao International Film Festival is set to become an industry-oriented project . As key members of the festival, founder Jia Zhang-ke, co-founder Wang Huaiyu, CEO Liang Jiayan and CCO Wan Jiahuan introduced the preparation of the October festival.

Jia Zhang-ke noted that the Pingyao International Film Festival would be a film festival that admires films, shares culture and respects film lovers as well as filmmakers' hard work. "We believe that we will work to the best of our professional ability," said the acclaimed director. "I have been living a double life since the very first film I made when I was 27. On the one hand, I have been telling stories with films that have deep roots in Shanxi and China. Yet on the other hand, I shuttled through all kinds of international film festivals around the world with my films. I constantly wondered during the journey when we could have a film festival in our own country, in our own hometown, to let people look at our culture and our works and to contribute our reviews and opinions to world's films. Today, my dream has come true."

A BOUTIQUE FESTIVAL THAT EYES BIG

Marco Müller, artistic director of the Pingyao International Film Festival, described it as the first "boutique festival" in China, showing a limited number of very special films. A professional selection team has been established to select approximately 40 unique films from around the globe to take part in this year's festival.

Fluent in Mandarin, Marco Müller gained the reputation of "the international promoter of Chinese film" starting from the "Electric Shadows" festival in 1981 (to date the largest panorama of Chinese cinema organized in Europe as a single event) and through his 35 years as director of several major film festivals.

Marco Müller confirmed that the first Pingyao International Film Festival was already in active preparation with an international team of consultants that includes a diverse array of experienced professionals such as Marie-Pierre Duhamel, Richard Lormand, Sandra Hebron, Alëna Shumakova, Diego Lerer, Deepti Dcunha, Tomita Mikiko, Babak Karimi, and Jeremy Chua.