News
SON OF SAUL Before the Sarajevo Audience
Today, the Competition Programme - Features presents SON OF SAUL before a Sarajevo audience.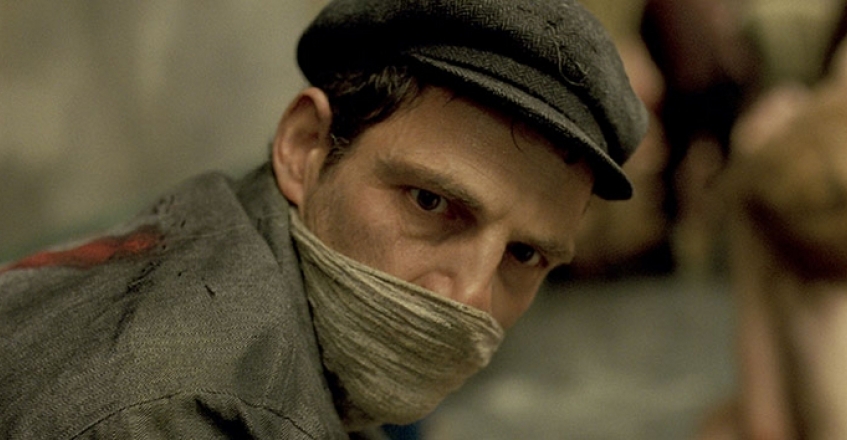 October 1944, Auschwitz-Birkenau. Saul Ausländer is a Hungarian member of the Sonderkommando, the group of Jewish prisoners isolated from the camp and forced to assist the Nazis in the machinery of large-scale extermination. While working in one of the crematoriums, Saul discovers the corpse of a boy he takes for his son. As the Sonderkommando plans a rebellion, Saul decides to carry out an impossible task: save the child's body from the flames, find a rabbi to recite the mourner's Kaddish and offer the boy a proper burial.
László Nemes was born in 1977 in Budapest, Hungary. After studying History, International Relations and Screenwriting in Paris, he started working as an assistant director in France and Hungary on short and feature films. For two years, he worked as Béla Tarr's assistant and subsequently studied film directing at New York University's Tisch School of the Arts. His shorts WITH A LITTLE PATIENCE, THE COUNTERPART and THE GENTLEMAN TAKES HIS LEAVE have been awarded 30 prizes (Angers, Bilbao, Odense, Lisbon) and participated in more than 100 international film festivals (including Venice, Palm Springs, Ghent, Gijon, Milan). SON OF SAUL is his first feature, which premiered in Cannes' 2015 Official Competition, where it won the festival's Grand Prix.
The screening of SON OF SAUL will take place at the National Theatre, at 20:00.