News
Armand Assante and Ante Novaković Guests of "Coffee with..."
The 19th Sarajevo Film Festival's final "Coffee with..." session featured actor and special guest, Armand Assante alongside Director, Ante Novaković. Assante featured in Novaković's debut short film, The Fix which showcased last night as part New Currents Shorts.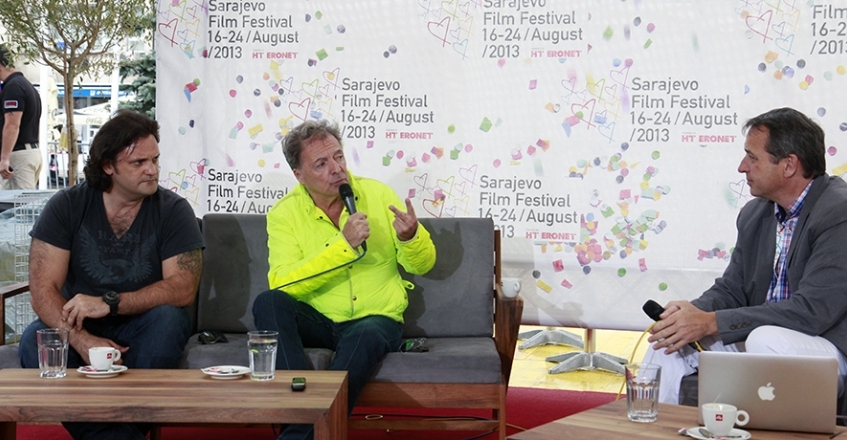 Despite the rain, it was another relaxed "Coffee with..." conversation which focused firstly on Novaković's independent film, The Fix. Indeed, Assante takes what might be described as a cameo role in the short film but both him and Novaković are looking forward to devolping the short into a feature-length film, giving Novaković room to explore the characters in what Assante describes as a 'dark comedy.'

On the theme of independent films, Assante spoke of his moving away from Hollywood and his passion in nurturing young film-makers, calling for an "engine" to make young independent film-makers visible to the world; with this notion, he praised festivals such as the Sarajevo Film Festival for its hand in such work. Moreover, Assante is currently co-producing respective films from Argentina and Kazakhstan.

Novaković, given his connection with the region, has a deep wish to make a film in the region and in our language, warmly concluding 'imam veliko srce za Sarajevo' (Sarajevo has a special place in my heart).