News
Introducing the Summer Screen Programme of the 27th Sarajevo Film Festival
The Summer Screen programme of the 27th Sarajevo Film Festival boasts excellent films based on music, contemporary art and pop culture. This year's edition of the programme offers a choice of six movies about some of the greatest and most important icons of regional and international pop culture and contemporary art scene.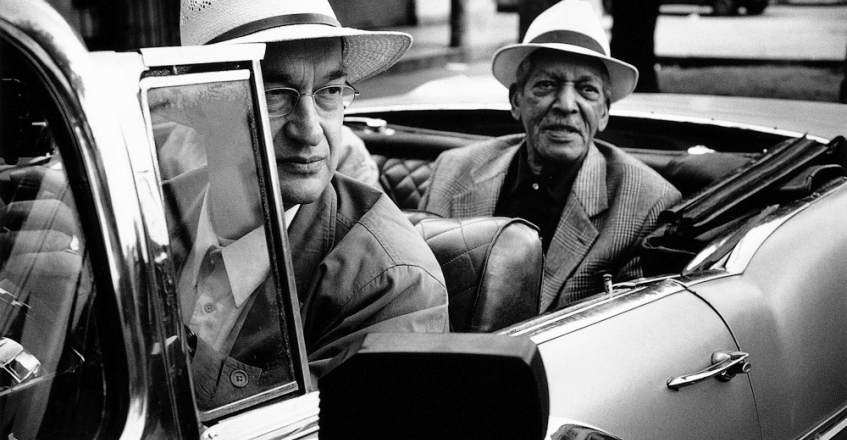 This years' programme includes: BUENA VISTA SOCIAL CLUB, CROCK OF GOLD: A FEW ROUNDS WITH SHANE MACGOWAN, DAVID BYRNE'S AMERICAN UTOPIA, PINA IN 3D, SUMMER OF SOUL and THE SCARS OF ALI BOULALA.
BUENA VISTA SOCIAL CLUB
Germany, United States, 1999, 105 min.
Director: Wim Wenders
With a small film crew, Wim Wenders accompanied his old friend Ry Cooder, who had previously written the music for PARIS, TEXAS and THE END OF VIOLENCE, on a trip to Havana. Cooder wanted to record his material for Ibrahim Ferrer's solo album at a studio there – following the first "Buena Vista Social Club" CD (which had not yet been released at that time). Wenders immersed himself in the world of Cuban music. Over the course of several months, he observed and accompanied the musicians – first at home in Havana and then, weeks later, in April 1998, on their trip to Amsterdam for the first public performance of the band (who had never played together outside a studio) and then, still later, in July 1998, to their triumphal concert in New York's Carnegie Hall. He thus followed the old heroes of the traditional Cuban Son music on their path from being completely forgotten to becoming world famous – within the period of just a few months.
CROCK OF GOLD: A FEW ROUNDS WITH SHANE MACGOWAN
United States, United Kingdom, Ireland, 2020, 124 min.
Director: Julien Temple
A cinematic exploration of Shane MacGowan's story, Julien Temple's film CROCK OF GOLD: A FEW ROUNDS WITH SHANE MACGOWAN details Shane's explosive existence, from his salad days, growing up in Ireland, to time spent on the mean streets of London and embracing the punk scene. To forming the Pogues and the conquering the known universe, we discover MacGowan's passions, his humour & deep knowledge of music, history, spirituality and popular culture. For this is Shane's story. A vision of the world through the eyes of the great punk poet himself and an intimate cast of close friends and family members, all channeled through Temple's inimitable and eternally vibrant lens.
DAVID BYRNE'S AMERICAN UTOPIA
United States, 2020, 105 min.
Director: Spike Lee
In this one-of-a-kind concert film, Oscar-winning director Spike Lee brings the Talking Heads frontman's critically acclaimed Broadway show to vivid life. Recorded during its recent run in New York City, the production sees Byrne joined by an ensemble of 11 musicians, singers, and dancers from around the globe—including Chicago bassist Bobby Wooten III and Milwaukee guitarist Angie Swan. Together, they invite audiences into a joyous, surreal staged landscape, suffused with the spirit of human connection and social justice. Featuring songs from Byrne's 2018 solo album in addition to popular Talking Heads favorites such as "Once in a Lifetime" and "Burning Down the House," and a rousing cover of Janelle Monáe's protest song "Hell You Talmbout."
PINA IN 3D
Germany, France, 2011, 104 min.
Director: Wim Wenders
PINA is a film for Pina Bausch. Shot in 3D with the ensemble of the Tanztheater Wuppertal Pina Bausch, this feature-length dance film portrays the exhilarating and inimitable art of this great German choreographer who died in the summer of 2009. Inviting the viewer on a sensual, visually stunning journey of discovery into a new dimension right onto the stage of the legendary ensemble, the film also accompanies the dancers beyond the theatre, into the city and the surrounding industrial landscape of Wuppertal – the place that was the home and centre of Pina Bausch's creative life for more than 35 years.
SUMMER OF SOUL
United States, 2021, 117 min.
Director: Ahmir "Questlove" Thompson
In his acclaimed debut as a filmmaker, Ahmir "Questlove" Thompson presents a powerful and transporting documentary—part music film, part historical record—created around an epic event that celebrated Black history, culture, and fashion. Over the course of six weeks in the summer of 1969, just one hundred miles south of Woodstock, The Harlem Cultural Festival was filmed in Marcus Garvey Park. The footage was never seen and largely forgotten—until now. SUMMER OF SOUL shines a light on the importance of history to our spiritual well-being and stands as a testament to the healing power of music during times of unrest, both past and present. The feature includes never-before-seen concert performances by B.B. King, Nina Simone, Sly & the Family Stone, Gladys Knight & the Pips, Stevie Wonder, and more.
THE SCARS OF ALI BOULALA
Sweden, Norway, 2021, 100 min.
Director: Max Eriksson
Sixteen-year-old Ali Boulala is thrust into the heart of the global skateboarding scene when he is recruited onto a professional crew in the mid-1990s. He spends a decade touring the world with his teammates and living a life without limits. His creativity on the board and his reputation for partying gains Ali the status as the most fearless and eccentric skateboarder of his generation. Everything changes in 2007 when Ali is involved in a tragic accident. He loses his ability to skate and must fight to build up his life again. Ali now lives a quiet life in the suburbs of Stockholm. He carries scars on his body and in his psyche – constant reminders of the accident that still haunts him. One day, an opportunity opens up for Ali to face his emotional demons head-on. He must decide if he is ready to confront his past, or if some wounds can't be healed.
The 27th Sarajevo Film Festival will take place 13-20 August 2021.