News
Call for Volunteers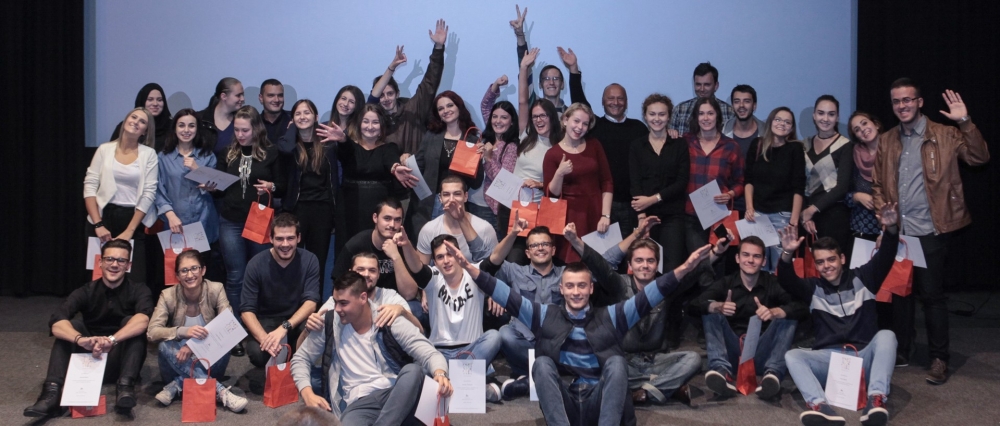 With over 300 film screenings and numerous other events that take place during the 8 days of the Sarajevo Film Festival, the smooth running of the Festival would be impossible without the help of volunteers.

Each year, the energy and enthusiasm of over 400 volunteers from around Bosnia-Herzegovina, Europe and the World help make the Festival a success. We are calling all individuals who are interested to volunteer for the 24th Sarajevo Film Festival to contact us.

Deadline for applications is 20th July!

The countdown has begun!

WHY VOLUNTEER FOR SARAJEVO FILM FESTIVAL?

· If you are a film enthusiast, you will get a chance to gain detailed knowledge about the cinematic art and to support the belief about importance of development and survival of the film industry with your work

· If you were involved in sports you already know about the importance of team work and if you have not had a chance to learn about it than this is an perfect opportunity for you to learn how to work as a member of a team and fulfill your tasks in coordination with others, responsibly, productively and with dedication

· If you like to meet new people and learn about other cultures, the Festival with its 16 different venues and over 100.000 visitors will open a whole new world for you

· If you take pleasure from interacting and communicating with people, our guests and audiences will offer you countless opportunities to enjoy

Apply to volunteer for the Sarajevo Film Festival and lend your enthusiasm, motivation and thirst for knowledge to the success of its 24th edition this year. Bring the sparkle of your youth to the Festival and let the Festival provide you with an important new experience and unforgettable memories.

Please find the application form HERE.