News
Michel Hazanavicius Jury President of the 26th Sarajevo Film Festival
The renowned French filmmaker Michel Hazanavicius, an Academy Award winner for his acclaimed film THE ARTIST, will preside over the Jury of the Competition Programme - Feature Film of the 26th Sarajevo Film Festival.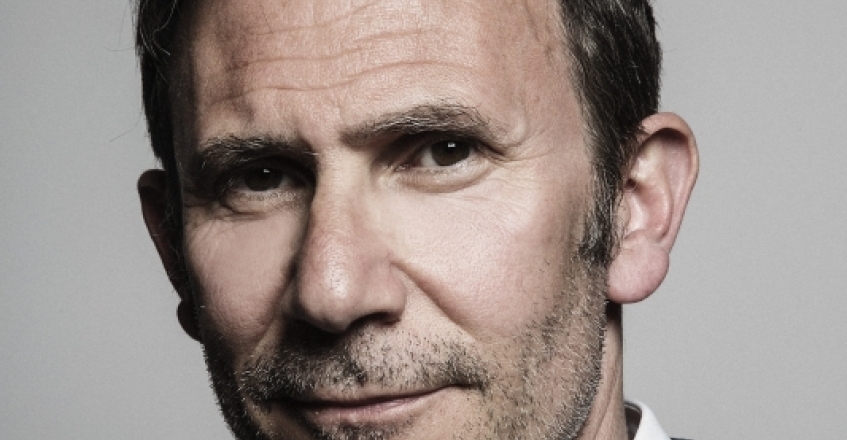 After presenting his film THE SEARCH at the 20th Sarajevo Film Festival in 2014, Hazanavicius is back again at the 2020 Sarajevo Film Festival and with four more Jury members of the Competition Programme – Feature Film will decide about the winners of the Heart of Sarajevo Awards.
"Hazanavicius is an author known for his strong stylistic expression who always reexamines relationship with film, its language and history. Let's remember that in a new millennium his film THE ARTIST has made the whole world enjoy once again a supposedly outdated film format - silent film," said Mirsad Purivatra, the Sarajevo Film Festival director.
As the president of the Jury of the 26th edition of the Sarajevo Film Festival, Hazanavicius joins the most acclaimed filmmakers who presided over the jury in previous editions of the Sarajevo Film Festival: Mike Leigh (2004), Miki Manojlović (2005), Jasmila Žbanić (2006), Jeremy Irons (2007), Nuri Bilge Ceylan (2008), Mirjana Karanović (2009), Cristi Puiu (2010), Ari Folman (2011), Kornél Mundruczó (2012), Danis Tanović (2013), Béla Tarr (2014), Călin Peter Netzer (2015), Elia Suleiman (2016), Michel Franco (2017), Asghar Farhadi (2018), Ruben Östlund (2019).
Michel Hazanavicius was born 1967 in Paris, France. He attended art school and moved on to work as a director for commercials and television projects. After his first short film ECHEC AU CAPITAL and several collaborations on scripts, in 1999 he shot his first feature, MES AMIS. In 2006, he directed his second feature OSS 117: CAIRO, NEST OF SPIES and in 2009 OSS 17: LOST IN RIO. In 2011 he made THE ARTIST, a black-and-white silent film, starring Bérénice Bejo and Jean Dujardin, which won 5 Oscars in 2012, including Best Film, Best Director and Best Actor for Dujardin, while Bejo was an Oscar nominee for Best Supporting Actress. THE ARTIST was also awarded with 3 Golden Globe Awards, 7 BAFTA Awards, the Best Actor Award for Dujardin at Cannes in 2011, where the film premiered, and many other awards.
After THE ARTIST in 2011, in 2012 Hazanavicius directed a segment of the sketch film, THE PLAYERS, in 2014 THE SEARCH - in competition at the Cannes Film Festival and in 2017 REDOUBTABLE, which was also in competition at the Cannes Film Festival. His latest film is THE LOST PRINCE (2020), his 7th feature film, starring Bérénice Bejo and Omar Sy.
26th Sarajevo Film Festival will be held from 14th to 21st of August 2020.