News
Mirsad Purivatra Receives Europa Cinemas Award
Sarajevo Film Festival director Mirsad Purivata has received the Entrepreneur of the Year prize awarded by Europa Cinemas network of exhibitors that supports and promotes European film.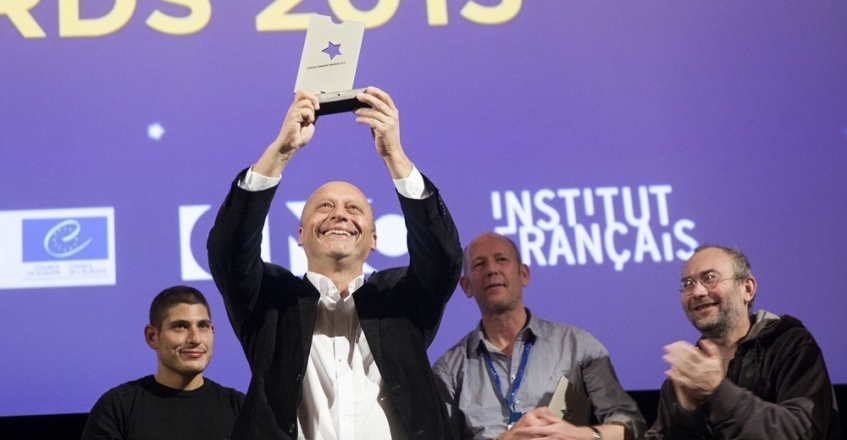 Mirsad Purivatra has been awarded in recognition of his contribution to the promotion of European films in the selection of the Sarajevo Film Festival and in the program of Meeting Point cinema in Sarajevo. Purivatra received the award from Czech film director Bohdan Sláma.

During the awards presentation ceremony Friday evening in Prague, Purivatra stressed that he was sharing the recognition with his colleagues who have spent the past two decades successfully developing the management concept for the Sarajevo Film Festival and Meeting Point cinema.
"In our line of business as organizers for Sarajevo's Obala Art Center of culture events in the fields of visual arts, theater, music and film - in the immediate post-war period as well as today - we firmly focused on film programming because we believe that film is the art form that most easily and directly communicates with audiences bridging over cultural, ethnic, gender, age and even education-based divides. Years spent on this job give my colleagues and me the reason to believe that watching a good film in a movie theater together with other people is a very precious experience that every society should try to keep alive. The place of European film productions in our programming is of extreme importance to us because European films introduce our audiences to the stories that they can relate to, stories that are sometimes cheerful and sometimes sad, but that always make us think and inspire us in the difficult times in which we live. We are happy and proud because of our achievements while developing and running the Sarajevo Film Festival and Meeting Point cinema and because Sarajevo was recognized as the regional film industry hub and an important place on the map of European and world cinematography."

Europa Cinemas has also recognized the importance of the Operation Kino "travelling movie theater" project of the Sarajevo Film Festival by adding it to the list of programs it supports. The above educational, film-focused project promotes film productions, especially European and regional titles, and only during the past year it has travelled to 45 different cities in Bosnia and Herzegovina.

Europa Cinemas network was founded in 1992 and it currently gathers 977 cinemas in 596 European cities. Sarajevo's Meeting Point cinema has been a member of the network since 1998.

Europa Cinemas is funded from the MEDIA programme (Creative Europe) and from the Centre national du cinéma et de l'image animée (CNC). Thanks to the support of Eurimages and the French Ministry of Foreign Affairs, its influence has extended to the East European countries, the Balkans, Russia and Turkey.

During the ceremony in Prague, Dutch Filmhuis and Greek Cine Paradisos have also been presented with respective the Best Programming and the Best Young Audience Activities awards.