News
Tribute To: Atom Egoyan - THE SWEET HEREAFTER
THE SWEET HEREAFTER, by Atom Egoyan, will be screened today at Meeting Point Cinema, as part of the Tribute to... programme.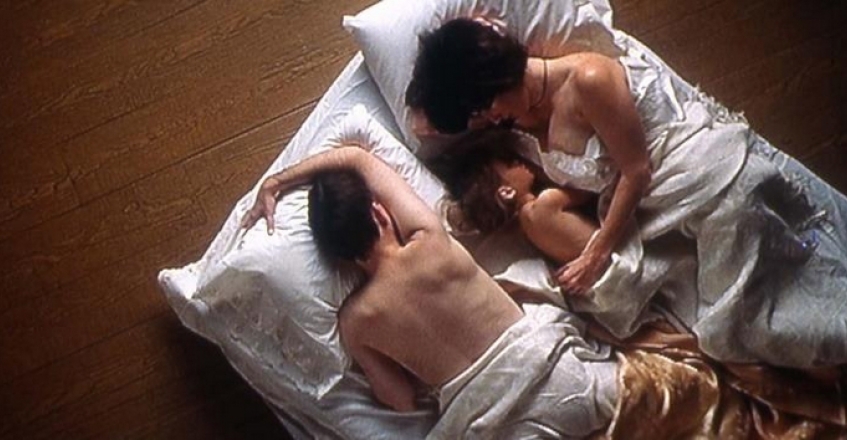 A small mountain community in Canada is devastated when a school bus accident leaves more than a dozen of its children dead. A big-city lawyer arrives to help the survivors' and victims' families prepare a class-action suit, but his efforts only seem to push the townspeople further apart. At the same time, one teenage survivor of the accident has to reckon with the loss of innocence brought about by a different kind of damage.
Atom Egoyan was born to Armenian refugees in Cairo, Egypt, but the family moved to Victoria, British Columbia when he was three years old. After high school, he moved east to attend the University of Toronto. Although he was studying to become a diplomat, Egoyan made a short film while a freshman, receiving financial backing from the Hart House Film Board. The experience instilled in him a love of filmmaking, and he spent the rest of his time at university making more films, including OPEN HOUSE (1982), which was funded by the Ontario Arts Council. aduating in 1982 with a degree in International Relations, Egoyan had a major breakthrough when the Canadian Broadcasting Corporation decided to broadcast OPEN HOUSE, gaining the young filmmaker nationwide recognition. His first feature-length film was NEXT OF KIN, which he wrote, edited, produced and directed, with funding from both the Ontario Arts Council and the Canada Council. However, it wasn't until 1989, when his film SPEAKING PARTS was shown at the Cannes Film Festival, that he gained international recognition. Five years later, he returned to the Cannes Film Festival with EXOTICA, starring Bruce Greenwood. The film won the International Critics' Prize.His next feature-length film, THE SWEET HEREAFTER, starring Ian Holm, was shown in theatres around the world and became his biggest financial and critical success. The film won the 1997 Special Grand Jury Prize at Cannes, and Egoyan received Academy Award nominations for Best Director and Best Adapted Screenplay. His next feature, FELICIA'S JOURNEY, received a nomination for the Golden Palm award in Cannes. His film ARARAT, won several awards, including a Writers Guild of Canada Award. Egoyan was made an Officer of the Order of Canada in 1999.
Screening of THE SWEET HEREAFTER will be shown at 15:00