News
25th Sarajevo Film Festival Opened Tonight
The jubilee 25th edition of Sarajevo Film Festival started tonight. The Festival was opened with a series of festive events, and the central ceremony took place in the National Theatre.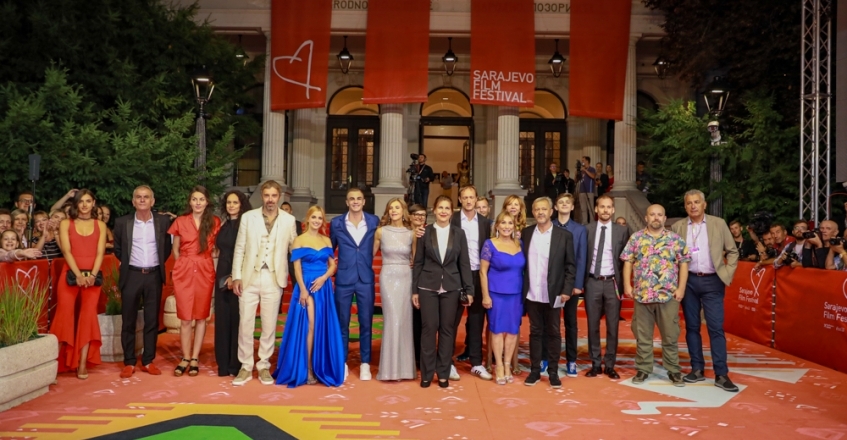 The official opening ceremony of the Festival's silver jubilee edition was hosted by Bosnian actor Igor Skvarica. Red Carpet ceremony and the official Opening ceremony were broadcast live by the public broadcaster of Bosnia and Herzegovina, BHRT. Honorary Heart of Sarajevo Awards were given to directors Alejandro González Iñárritu and Pawel Pawlikowski.

25th Sarajevo Film Festival takes place August 16-23 under the patronage of UNESCO. Ahead of the official opening ceremony some 200 artists held a parade through Sarajevo, under the name "Art in motion". Organization of the parade was funded and logistically supported by Sarajevo's Centre Municipality and its Public Youth Culture Centre.

After the opening ceremony film THE SON by Bosnian-Herzegovinian director Ines Tanović has its world premiere in the Competition Programme – Feature Film. Besides the screening at the National Theatre, THE SON (a coproduction between Bosnia, Croatia, Romania, Slovenia and Montenegro) will also be screened tonight at the Raiffeisen Open Air Cinema. Members of the film's cast and crew will introduce THE SON to the audience at both Festival venues.

On the occasion of the opening of the 2019 Sarajevo Film Festival, a gala reception for all Festival guests will be held at Hotel Europe. The Opening ceremony will conclude with a large fireworks display, co-funded by Sarajevo's Old Town Municipality.