News
LES MISÉRABLES shown tonight at the Raiffeisen Open Air Cinema
Tonight at 20:30 at the Raiffeisen Open Air Cinema, the Festival's guests had a chance to watch the film LES MISÉRABLES, directed by Ladj Ly, which was awarded the Jury Prize at this year's Cannes Film Festival. After the film, as special guests of the Sarajevo Film Festival, the director Ladj Ly, members of the main cast Damien Bonnard, Alexis Manenti and Djibril Zonga, and the rest of the team came out to the stage to greet the audience.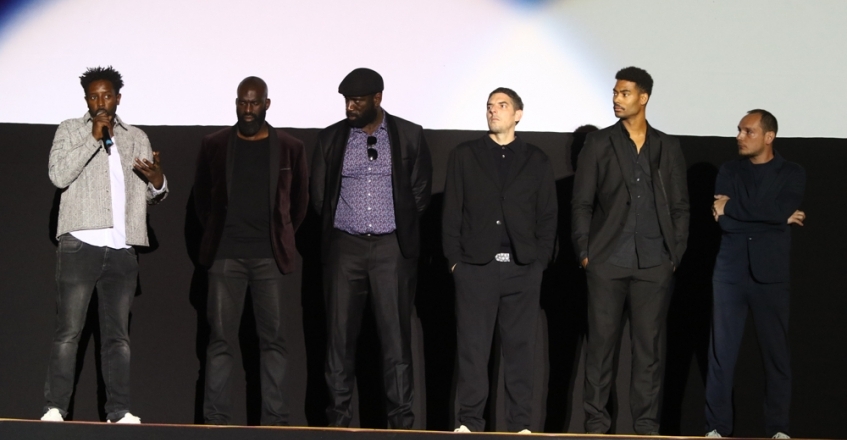 Stéphane has recently joined the Anti-Crime Squad in Montfermeil, in the suburbs of Paris, where Victor Hugo set his famed novel "Les Misérables". Alongside his new colleagues Chris and Gwada – both experienced members of the team – he quickly discovers tensions are running high among local gangs. When the trio find themselves overrun during the course of an arrest, a drone camera captures the encounter, threatening to expose the reality of everyday life.
You can watch the movie in one of the following
showings
.
Director: Ladj Ly
Cast: Damien Bonnard, Alecis Manenti, Djibril Zonga, Issa Perica, Al-Hassan Ly, Steve Tientcheu, Almamy Kanoute, Nizar Ben Fatma, Raymond Lopey, Luciano Lopey, Jaihson Lopez