News
POWERING SUSTAINABLE PROJECTS! CineLink & TorinoFilmLab
CineLink Industry Days acknowledges the importance of addressing sustainability concerns within the realm of film and series productions. In line with our commitment to this cause, we have forged a partnership with TorinoFilmLab to facilitate additional sustainability training. This training will be conducted online in July, incorporating insightful case studies to enhance the learning experience.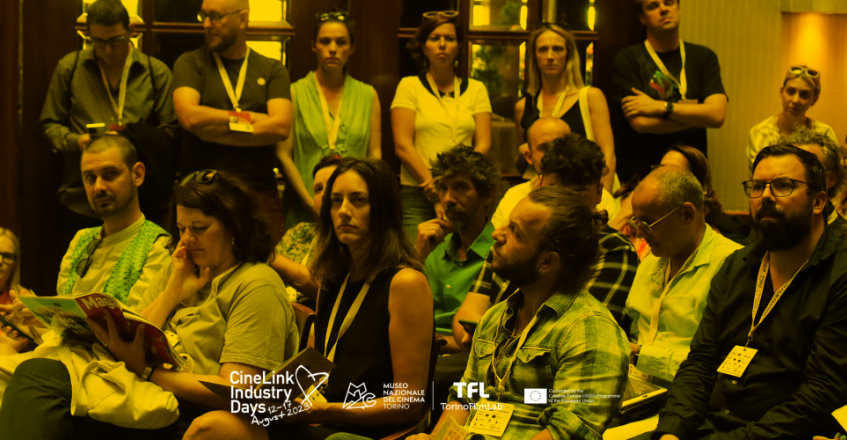 TorinoFilmLab, in collaboration with the National Museum of Cinema, Trentino Film Commission, EAVE, and with the support of Creative Europe - MEDIA Sub-programme of the European Union, has devised the Green Film Lab program. This initiative aims to promote environmentally sustainable practices in film production and guide industry professionals in implementing a green protocol to obtain certification. Throughout the year, Green Film Lab offers a series of three-day workshops held in various European regions. These workshops cater to film industry professionals, both with and without specific projects, as well as sustainability practitioners.
Employing a practical, project-based, and hands-on approach, participants will acquire knowledge on implementing current best practices in energy conservation, transportation, accommodation, catering, set decoration, waste management, recycling, and communication.
TorinoFilmLab and CineLink are hosting Louise-Marie Smith, the founder and managing director of Neptune Environmental Solutions who's work entails measuring and reporting CO2 emitting activities; developing sustainable transport and power generation strategies and managing the on set Sustainability Stewards.
The second session will be hosted by Giovanni Pompili, the Head of Studies of the TFL Green Film Lab, the member of Ace, Eave, Berlinale Talents, Eurodoc and TFL Alumni who's been involved in Fair Trade and NGO's promoting green set policies and CSR.
During the CineLink Industry Days in August 12-18, CineLink will provide each project with a dedicated session with a sustainability expert. These sessions will aim to assess the specific needs of each project and offer tailored guidance and support.

The 29th Sarajevo Film Festival will take place from 11th to 18th of August 2023.