News
Avant Premiere of 22nd Sarajevo Film Festival
After its successful launch two years ago, the third edition of the Avant Premiere Program of the Sarajevo Film Festival will once again this year present the festival goers with a sample of the most recent regional film productions.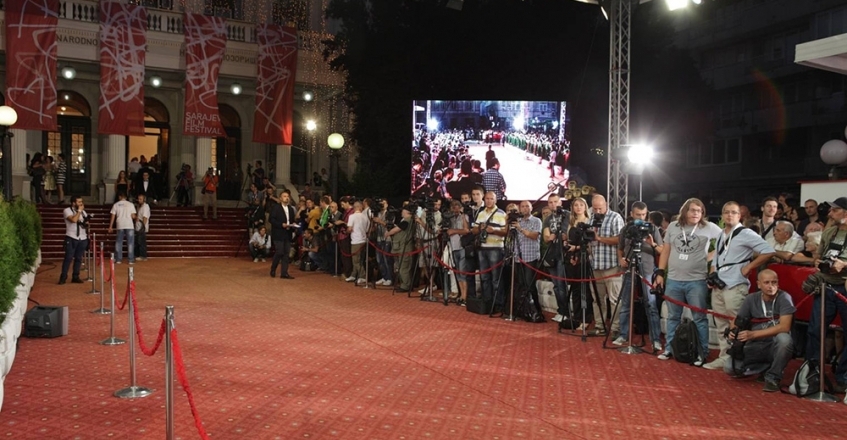 As part of the program, moviegoers will have a chance to see four recently completed feature films by authors from former Yugoslavia. Additionally, film distributers will be presented with as many as 18 regional film trailers scheduled to open in cinemas this fall.
The Avant Premiere Program of the 22nd Sarajevo Film Festival will host the gala pre-premiers of OSLOBOĐENJE SKOPLJA/THE LIBERATION OF SKOPJE co-directed by Rade and Danilo Šerbedžija (Croatia, Macedonia, Finland), DNEVNIK MAŠINOVOĐE/TRAIN DRIVER'S DIARY by Miloš Radović (Croatia, Serbia), ZG80 by Igor Šeregi (Croatia) and NOVINE/THE PAPER by and Dalibor Matanić (Croatia).
The Avant Premiere Program launched in 2014 as part of the Industry segment of the Sarajevo Film Festival. The purpose of the program is to facilitate regional promotion, distribution and market placement of films from our linguistic area. The program relies on the industry network of the Sarajevo Film Festival to present films with commercial box office potential, set to open in theaters in the fall/winter, to regional distributors, exhibitors, filmmakers, journalists, film critics, as well the guests of the festival and representatives of other film festivals.
Already in its first year, the Program has attracted significant attention of not only the regional film distributors and exhibitors, but also the audience, media and film critics in the region. The films presented in the program during the 21st edition of the Sarajevo Film Festival (SPOMENIK MICHAELU JACKSONU/MONUMENT TO MICHAEL JACKSON, HILJADARKA/A THOUSAND-DINAR BILL and PORED MENE/NEXT TO ME) were met with major success in regional cinemas.
The Avant Premiere Program of the 22nd Sarajevo Film Festival will run from the 13th to 19th of August. The program screenings followed by Q&A sessions with filmmakers will be held at the National Theater in Sarajevo.