News
Docu Rough Cut Boutique is happy to reveal its selection for 2022
Five projects have been selected for this year's selection and in solidarity with Ukraine, Docu Rough Cut Boutique in cooperation with Sarajevo Film Festival will support a sixth project coming from Ukraine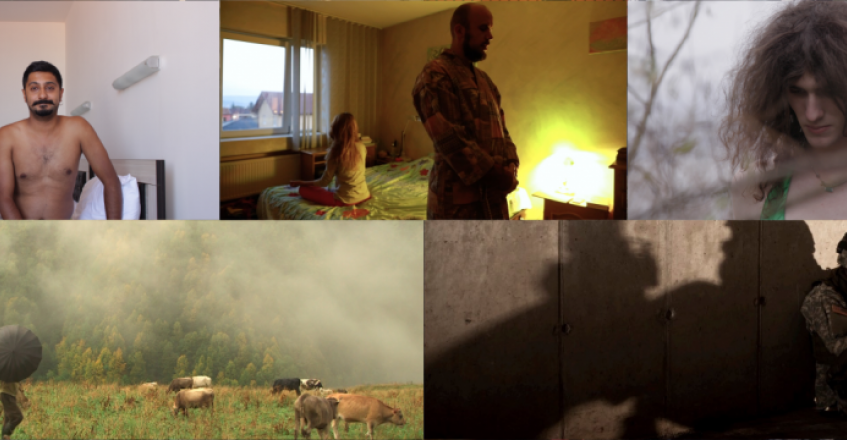 Docu Rough Cut Boutique remains committed to supporting and promoting great, emerging talents from Southeast Europe and Southern Caucasus and we strive to do it even more in these challenging times. After a lengthy process of selection, we would like to shine the light on the new slate of projects.
Five projects have been selected for this year's selection and in solidarity with Ukraine, Docu Rough Cut Boutique in cooperation with Sarajevo Film Festival will support a sixth project coming from Ukraine to participate in the second and third session of the programme. More details will be announced in coming weeks. In the meantime, we are proud to present the new up and coming documentaries, as a part of Docu Rough Cut Boutique 2022!

Statement from Rada Sesic and Martichka Bozhilova, directors of Docu RCB:
The selection of five projects offers a rich spectrum of documentary styles and an artistic take on the reality around us. From a mindboggling project that explores the power and hidden stories of archival footage, posing questions on humanity's seemingly inexplicable addiction to war, to love stories that get deeply shaken by differences in social behaviors of partners, from challenges of the living in solitude to observing struggle of those who are pushed to confront the mainstream society. Most of our filmmakers are still in the beginning of their career. Their hearts are screaming to tell their stories and we are all looking forward to be play a part in bringing the best of their potential to the international scene.

Selected projects:

BRIDE IN SEARCH OF HAPPINESS (working title)
Director: Tea Vidović Dalipi
Producer: Oliver Sertić
Editor: Jelena Maksimović
Production company: RESTART
Co-production Company: STEFILM, MOBIUS,
Country: Croatia, Italy, Kosovo*

MY MUSLIM HUSBAND
Director: Daniel Barnuti & Alexandra Lizeta Barnuti
Producer: Daniel Barnuti
Editor: Alex Popescu
Production Company: TWO DOC
Co-production Company: HBO EUROPE
Country: Romania

FAIRY GARDEN
Director: Gergő Somogyvári
Producers: András Muhi Priest, Ágnes Horváth-Szabó, Nóra Somogyvári, Viki Réka Kiss, Gergő Somogyvári
Editor: Judit Feszt, Anna Kis
Production Company: ELF PICTURES
Country: Hungary

REQUIEM TO HOT DAYS OF SUMMER
Director: Giorgi Parkosadze
Producer: Giorgi Parkosadze, Tamta Tvalavadze
Editor: Giorgi Parkosadze, Fernando Martín Restelli
Production Company: ATTIC PRODUCTION
Co-production Company: FILMOGRAFIK PRODUCTIONS
Country: Greece, Georgia

THE SOLDIER
Director: Aleksandar Nikolić
Producer: Aleksandar Nikolić, Milos Ivanović
Editor: Aleksandar Nikolić
Production Company: Set Sail Films
Co-production Company: INSELFFILM PRODUKTION
Country: Serbia, Germany

Docu Rough Cut Boutique is co-funded by Creative Europe MEDIA programme of the EU.