News
12th edition of Talents Sarajevo programme
Six-days during which international industry professionals will provide mentorship to 61 young filmmaking professionals.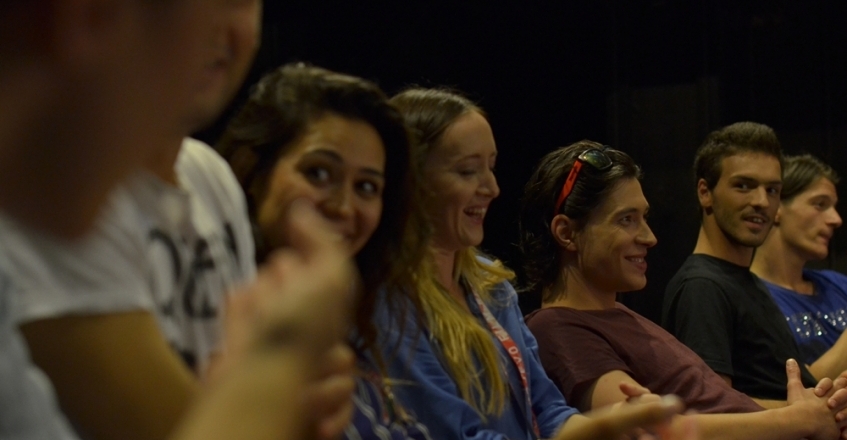 Talents Sarajevo, the Sarajevo Film Festival's programme for emerging film professionals from Southeast Europe and the Southern Caucasus, was established in cooperation with the Berlinale Talents programme and the Berlin International Film Festival in 2007. For this 12th edition, we are happy to announce a six-day programme of seminars, panels, screenings, workshops, lectures, and networking events, all brought together through the generous input of 13 international industry professionals providing mentorship throughout the week in addition to four dozen further experts lending their time and expertise to further the careers of 61 young filmmaking professionals.
A total of 61 Talents hailing from 15 countries – Armenia, Bosnia and Herzegovina, Bulgaria, Croatia, Cyprus, Georgia, Greece, Hungary, Kosovo, Macedonia, Malta, Romania, Serbia, Slovenia, and Turkey – will benefit from the insight of eminent industry professionals, among them…
Arild Andersen, Martichka Bozhilova, Ermin Bravo, Gabriele Brunnenmeyer, Teresa Cavina, Nuri Bilge Ceylan, George Chiper-Lillemark, Jacqueline De Goiej, Asghar Farhadi, Mahdi Fleifel, Jan Forsström, Gyula Gazdag, Ognjen Glavonić, Olivia Hetreed, Erik Jendresen, Siniša Juričić, Çiçek Kahraman, Tara Karajica, Ivan Knezević, Ivar Køhn, Konstantina Kotzamani, Antoneta Kusijanović, Catherine Le Clef, Dana Linssen, Jovan Marjanović, Dalibor Matanić, Paula McHarg, Debbie McWilliams, Matt Micucci, Tue Steen Müller, Cristian Nicolescu, Yoana Pavlova, Simon Perry, Michaela Sabo, Katriel Schory, Ena Sendijarević, Redžinald Šimek, Nebojša Slijepčević, Nebojša Taraba, Cătălina Terăr, Mila Turejlić, Selina Ukwuoma, Florian Weghorn, Robert Zuber, and Meinolf Zurhorst.
We look forward to an enlightening edition!
Find the full Talents Sarajevo programme
here
.