News
Competition Programme – Short Film and Competition Programme – Student Film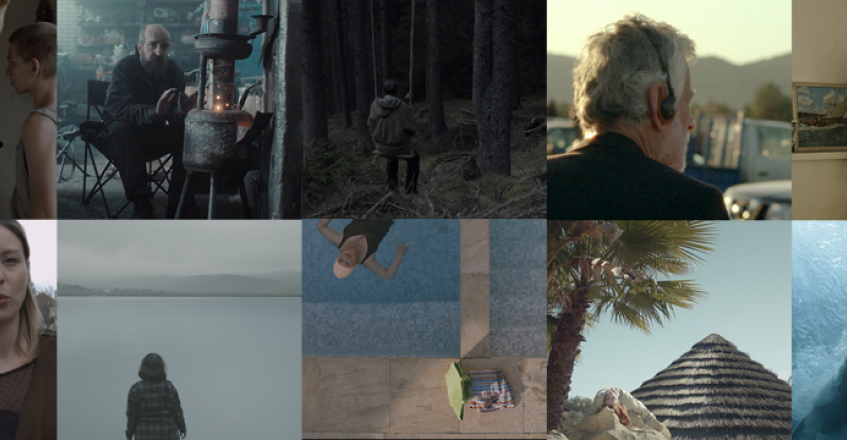 Competition Programme – Short Film

Since its beginnings, the Competition Programme – Short Film has been a significant platform for the discovery and promotion of new regional talents. While limited by its duration, the short film format offers vast possibilities for creative expression, and is open to a wide range of story types, which is why it is considered the least restrictive of film formats.

In recent years, we have witnessed an obvious leap forward in both the quantity and quality of short films being produced in our region. Of the 10 films selected from among 500 applications, four are being presented as world premieres in this year's edition, while four see their international premieres and the other two are screening for the first time in the region.
WORLD PREMIERES

COME BY CHANCE / ZABIGYEREK
Hungary, 2017, 20 min.
Director: Levente Kölcsey

HAPPINESS / MUTLULUK
Turkey, USA, 2017, 12 min.
Director: Necip Çağhan Özdemir

SOA
Montenegro, 2017, 22 min.
Director: Dušan Kasalica

UNBUILT LIGHT / AKTISTO FOS
Greece, France, 2017, 29 min.
Director: Efthimis Kosemund Sanidis


INTERNATIONAL PREMIERES

OUTSKIRTS / HINTERLANT
Turkey, 2017, 18 min.
Director: Sinan Kesova

PLAN A
Croatia, 2016, 17 min.
Director: Tomislav Luetić

THE PERFECT ORDER / SRULKOPILI SHEKVETA
Georgia, 2017, 14 min.
Director: Anna Sarukhanova, Katalina Bakradze

WELLNESS
Hungary, 2016, 16 min.
Director: Virág Szabó


REGIONAL PREMIERES

COPA-LOCA
Greece, 2017, 14 min.
Director: Christos Massalas

INTO THE BLUE / U PLAVETNILO
Croatia, Slovenia, 2017, 22 min.
Director: Antoneta Alamat Kusijanović


---



Competition Programme – Student Film

The Competition Programme – Student Film launches this year in keeping with the Sarajevo Film Festival's mission to discover new talents, and aims to promote the work of students of regional film schools, universities and academies. More than one third of the titles submitted for this year's edition of the Competition were made by students during the course of their film studies, confirming the need for this new section, which aims to aid in the professional development of aspiring regional filmmakers.

The programme features fiction, documentary and animated student films of less than 60 minutes in length. This year, the competition line-up includes 13 of the best regional student films, and is complemented by three films produced by students of the Sam Spiegel Film School, Jerusalem that are presented out of competition.

The selected films compete for the Heart of Sarajevo Award for Best Student Film.
WORLD PREMIERES

CLEAN / ČISTOĆA
Bosnia and Herzegovina, 2017, 38 min.
Director: Neven Samardžić

LIFE LASTS THREE DAYS / ŽIVOT TRAJE TRI DANA
Serbia, 2017, 29 min.
Director: Katarina Koljević


INTERNATIONAL PREMIERES

MATHIAS
Austria, 2017, 30 min.
Director: Clara Stern

SECOND HAND
Hungary, 2016, 5 min, animated
Director: Noémi Barkóczi

SERVING GOD / SATSEVA
Bosnia and Herzegovina, 2017, 10 min, documentary
Director: Inga Kukobat


REGIONAL PREMIERES

13+
Croatia, 2016, 21 min.
Director: Nikica Zdunić

INVISIBLY / LÁTHATATLANUL
Hungary, 2017, 32 min.
Director: Áron Szentpéteri

LOVE / LJUBAV
Serbia, 2016, 16 min, documentary
Director: Dušan Zorić

NOBODY HERE / NIKOG NEMA
Serbia, 2017, 20 min.
Director: Jelena Gavrilović


B&H PREMIERES

BOND / KÖTELÉK
Hungary, 2016, 10 min, animated
Director: Judit Wunder

LJUBLJANA - MUNICH 15:27 / LJUBLJANA - MÜNCHEN 15:27
Slovenia, 2016, 42 min.
Director: Katarina Morano

VOLCANO ISLAND / VULKÁNSZIGET
Hungary, 2017, 9 min, animated
Director: Anna Katalin Lovrity

WANNABE
Austria, Germany, 2017, 29 min.
Director: Jannis Lenz


OUT OF COMPETITION – GUEST ACADEMY
Sam Spiegel Film and Television School, Jerusalem

212
Israel, 2016, 20 min.
Director: Boaz Frankel

ANNA
Israel, 2015, 24 min.
Director: Or Sinai

THE MUTE'S HOUSE / BEIT HA'ILEMET
Israel, 2015, 30 min, documentary
Director: Tamar Kay