News
Main Box Office Opens Tomorrow, First 10 Customers to Get Prizes
Sale of individual tickets for the 25th Sarajevo Film Festival starts this Friday (August 9th) at the Main Box Office.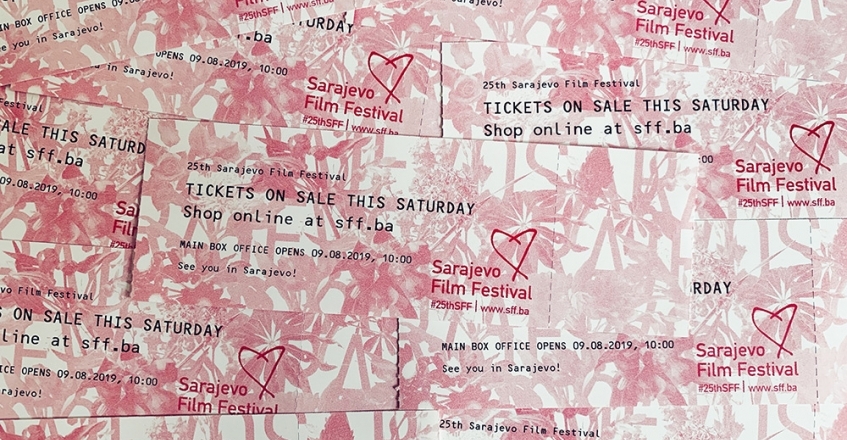 The Main Box Office is located at the Bosnian Culture Center Sarajevo (Branilaca Sarajevo 24).
As in previous years, the Sarajevo Film Festival has prepared special prizes for its audience: the first 10 customers will receive 10 free tickets each, along with a commemorative poster for this year's festival Edition. The motto of the Festival's silver jubilee is "Sarajevo mon amour".
MAIN BOX OFFICE
OPENING HOURS / 9-10 AUGUST: 10:00 - 19:00
OPENING HOURS / 11-12 AUGUST: 12:00 - 16:00
OPENING HOURS / 13-15 AUGUST: 10:00 - 19:00
OPENING HOURS / 16-23 AUGUST: 08:30 - 22:00
Tickets can also be purchased on-line on the official web site
sff.ba
.