News
Sebastian Lelio Guest of "Coffee with ..." Programme
Following last night's screening of GLORIA, as part of the Open Air Programme selection, director Sebastian Lelio joined us this morning for another relaxed "Coffee with..." session to talk about his film.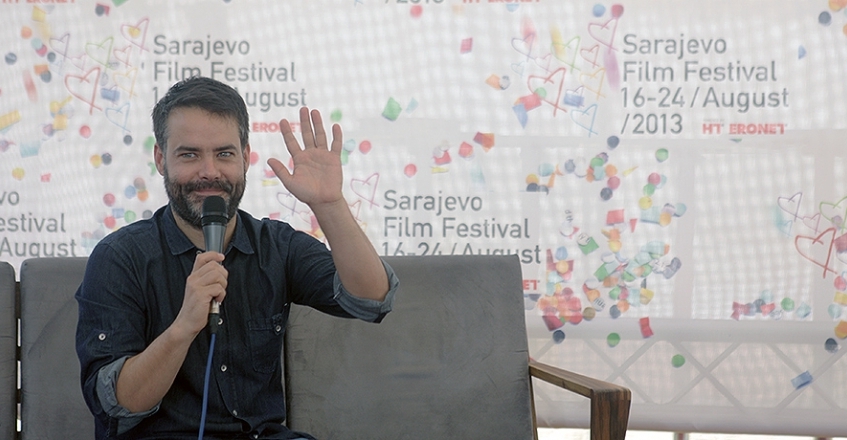 Today's programme dealt with the film thematically, with Lelio explaining his fascination of the age-range explored in the film – indeed similar aged characters are present in all his films – and the need to give such characters a sexual voice. Other themes touched upon included the role of family, the importance of lieing as well as the use of drugs and alcohol; recurring themes in all his films.

When asked about whether Lelio would deem GLORIA a feminist film, he responds that it is more of a "humanist" film taken by the role of a women. However, Lelio does admit that he is currently working on another film which will compensate the "feminist" rhetortic present in GLORIA by exploring masculine emotions more.

Lelio concluded the session by answering some questions on the current rise and future of Chilean cinema, as well as praising the "great energy" and diversity present at the Sarajevo Film Festival wishing it a long life.