News
First 8 projects of CineLink selection announced + second call for entries is now open
Sarajevo Film Festival proudly presents first eight projects selected for CineLink and announces second call for entries.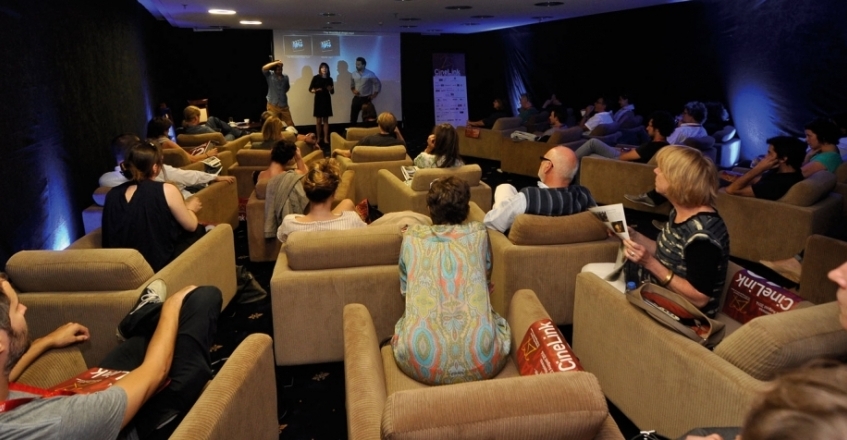 We are proud to present first eight projects selected for CineLink co-production market. First call was intended chiefly, but not exclusively, for projects from first and second time filmmakers interested in participation in the preparatory workshop scheduled from 3rd until 7th of April. Eight projects are selected for this phase and they will all be presented at the CineLink coproduction market during the Sarajevo Film Festival in August 2015.
Second Call for entries is open from today until Monday 27th of April (00:00 midnight) and it targets projects from established authors, in advanced stage of development and financing, looking for a good market access point in CineLink to further their conversion and placement effort.
You can find application form at this link
SARAJEVO FILM FESTIVAL AND CINELINK PROUDLY PRESENTS:
First eight projects of CineLink Selection 2015
LANKARAN
Azerbeijan/France
Director: Elvin Adigozel
Producer: Gillaume de Saille
Production company: Arizona Productions
A COAT OF GOLD
Hungary/Romania
Director: Cristina Grosan
Producer: Dora Nedeczky
Production company: Mindwax Ltd.
IN THE STRANGE PURSUIT OF LAURA DURAND
Greece
Director: DimitrisBavellas
Porducer: Gina Petropoulou
Production company: Vox Productions
OTAR'S DEATH
Georgia/Germany
Director: IosebBliadze
Producer: Eva Blondiau
Production company: Color of May, Imanov&BlondiauFilmproduktionGbR
THE SON
Bosnia and Herzegovina
Director: Ines Tanovic
Producer: AlemBabic
Production company: Dokument
CROWS
Turkey
Director: ErolMintas
Producer: AsliErdem
Production company: Mintas Film
NOTHING TO WORRY ABOUT
Macedonia/Czech Republic
Director: DimitarBanov
Producer: Marek Novak
Production company: Xova Film, s.r.o.
SOLDIERS
Romania
Director: IvanaMladenovic
Producer: Ada Solomon
Production company: Hi Film
The CineLink Co-Production Market presents the most promising regional feature projects in a development and financing stage. The selection has traditionally been focused on Southeast Europe but is since a few years also open for projects from the Caucasus region.

CineLink offers awards funds totalling more than 160.000 Euros in cash and services and boosts a impressive track record with previous projects going on to major international recognition - IF I WANT TO WHISTLE I WHISTLE by Florin Serban (Jury Grand Prix Silver Bear and Alfred Bauer Prize, Berlinale 2010), HARMONY LESSONS by Emir Baigazin (Silver Bear, Berlinale 2013), MOLD by Ali Aydın (Lion of the Future, Venice 2012), WHITE SHADOW by Noaz Deshe (Lion of the Future, Venice 2013), The LAMB by Kutluğ Ataman (CICAE Art Cinema Award, Berlin Panorama 2014), A BLAST by Syllas Tzoumerkas and CURE by Andrea Štaka (both competing at Locarno 2014) just to name a few.