News
CineLink Industry Days Announces CineLink Impact Award Presented by Think-Film Impact Production
Sarajevo Film Festival is honored to announce a new impact award – CineLink Impact Award (€20,000 in kind) presented by Think-Film Impact Production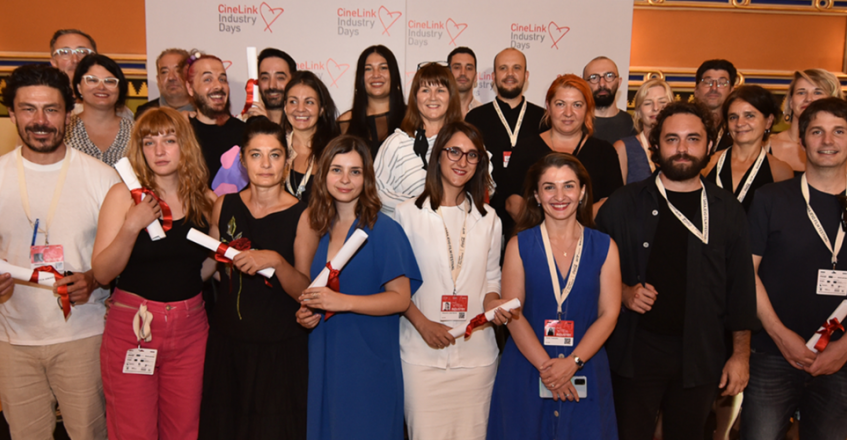 For more than twenty years, the Sarajevo Film Festival's industry section CineLink Industry Days continues its mission to develop, support and present the most promising projects from the region in various development stages and formats. It offers the opportunity for filmmakers to showcase work, connect with industry professionals, and secure the resources they need to bring their projects to fruition. As a major hub for Southeast European film professionals, it has played a crucial role in the expansion of cinematic co-production in the region. It fosters collaboration and innovation within the industry, while promoting emerging talent from the South East Europe region and beyond.
Continuing in that spirit, CineLink Industry Days is honored to announce a new impact award CineLink Impact Award presented by Think-Film Impact Production. The purpose of the Award is to provide support in developing a comprehensive impact campaign for a project in post-production phase participating in the CineLink Work-in-Progress or Docu Rough Cut Boutique. The eligibility of a project for the Award will be determined by the CineLink team. The Award comprises of in-kind consultation services worth €20,000 for the impact campaign.
CineLink Work in Progress chooses post-production projects to showcase to exclusive guests at the Sarajevo Film Festival, including international sales agents, top festival programmers, distributors, public fund representatives, and post-production houses. Meanwhile, the Docu Rough Cut Boutique, co-organized by the Sarajevo Film Festival and Balkan Documentary Center, serves as a regional platform for documentaries in the advanced stages of editing.
The winner will be selected by CineLink Impact Jury. The jury members are: Amy Shepherd, Rory Thost, and Faridah Gbadamosi. Amy Shepherd is the Chief Operating Officer at Think-Film Impact Production, an award-winning impact media company with specialist expertise at the intersection of film and social change. Rory Thost is the Director of Documentary at Participant, the leading media company dedicated to entertainment that stands at the intersection of art and activism. Faridah Gbadamosi is a Senior Programmer at Tribeca Enterprises, director of Distribution at Open Your Eyes and Think MF, a consultant on different film projects and a freelance culture critic, a pop culture lover, who focuses in her work on making film spaces more inclusive.
"Filmmakers from Southeast Europe are known to tackle social issues in their films with great care and dedication. However, the post-screening impact of these films on society is, unfortunately, often overlooked. To address this gap, we are delighted to announce our collaboration with Think-Film Impact Production. This partnership offers either one feature or one documentary film the opportunity to create a campaign that can expand its reach and engage audiences on a deeper level. By doing so, we hope to contribute to a wider, more informed and enlightened audience." comments Maša Marković, the Sarajevo Film Festival's Head of Industry.
Danielle Turkov Wilson, Founder & CEO of Think-Film Impact Production explains the motivation behind the award: "Think-Film is honoured to be partnering with the Sarajevo Film Festival to launch the CineLink Impact Award. Filmmakers today are increasingly embedding impact thinking and actions into productions as they seek to engage and mobilise audiences for good. This Award recognises the unique value that impact holds for film success, and honours the creatives who are harnessing its potential to unlock the full power of their film."
About Think-Film Impact Production:
Think-Film Impact Production is an award-winning impact media company with specialist expertise at the intersection of film and social change. Think-Film partners with world-leading film, television, AR, VR and music artists to drive forward decisions, commitments and actions that bring measurable, lasting change to global situations. Pioneers of Cannes impACT in 2021, Think-Film also leads impact programmes at the world's top film festivals, training filmmakers and shaping the film industry to be more sustainable and impactful.