News
Green Festival – Sarajevo Film Festival Eco-Initiative
As part of the Green Festival eco-initiative, Sarajevo Film Festival is introducing green measures to reduce its environmental impact and to raise the awareness about the importance of eco-friendly behaviours.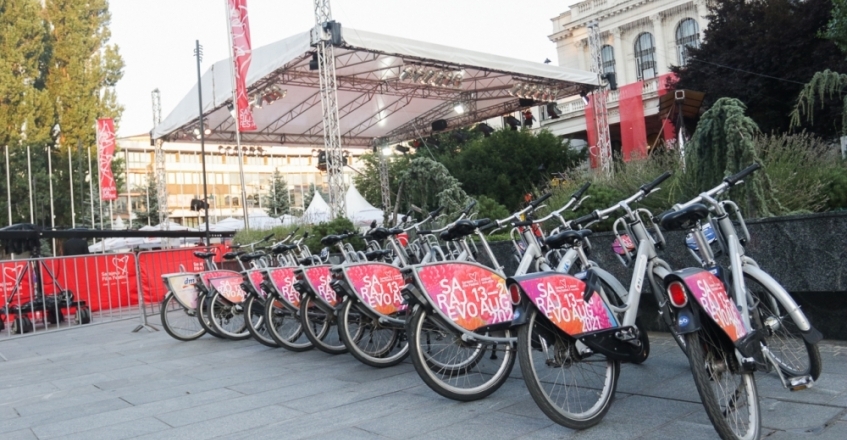 The new ENVIRONMENT DAY programme will include documentary film screenings and panel discussions about the environment and burning environmental issues.
I AM GRETA
, the film about 15-year-old Greta Thunberg calling for climate change action and accountability, will be available to BH. audience free of charge on our online platform ondemand.kinomeetingpoint.ba on the 18th of August. You can access the film with the code 27SFFED. Code is valid until 23:55 tonight.
Panel discussions will host film professionals and environmental advisors who are advocating environmental policies that will make the film industry much greener.
Thanks to Nextbike, guests of the Sarajevo Film Festival will have free use of bicycles for transportation between festival venues, all in order to minimise the use of vehicles. Festival journals, catalogues and brochures have been printed in much fewer numbers and, thanks to our sponsor Coca-Cola, all festival venues now have arrangements for collection and separation of packaging waste under the slogan "Recycle Me. Give me new life."
Sarajevo Film Festival also supports the Cities of the Future - Sarajevo initiative implemented by the City of Sarajevo, Centar Municipality and UNDP with the goal to collect 1.8 tonnes of plastic packaging waste required to build the first bus station made of recycled plastic in Sarajevo. The festival has invited the audience and visitors of the Festival u Centru in Radićeva Street to properly dispose of plastic waste to make sure it gets used to create new value.