News
Competition Programme Jury – Feature Film
21st Sarajevo Film Festival Competition Programme - Feature Film Jury members are:
President of the Jury
CĂLIN PETER NETZER
Director (Romania)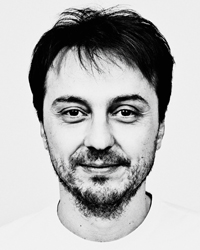 Călin Peter Netzer was born in 1975 in Petrosani, Romania. In 1983, he immigrated to Germany with his parents. Since 1984 he has lived in Stuttgart where he finished elementary and high school. In 1994 he enrolled in the Theatre and Film University of Bucharest, Film Direction Department, and in 1999 he graduated as a film director.
His short and feature films both entitled MARIA were screened in prestigious festivals around the world and won awards in Locarno (Grand Prize of the Jury and the Silver Leopards for the actors). The feature film was also nominated for the EFA Awards in 2003.
His next feature, MEDAL OF HONOR, was selected in more than 30 festivals and awarded in Thessaloniki with the Silver Alexander and four other prizes, in Turin, Miami, Durres, Los Angeles, Zagreb. His third feature film CHILD'S POSE was awarded with the Golden Bear at 63rd Berlin International Film Festival. It was first Romanian feature ever to receive this award. It's also the most successful box office Romanian film in the last 15 years and Romania's official entry for Academy Awards – Best Foreign Language Film.
---
DIANA BUSTAMANTE
Artistic Director of Cartagena International Film Festival (Colombia)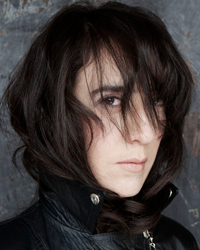 Diana Bustamante, born and raised in Colombia, has led the internationalization of the Colombian cinema over the past years. She has produced films such as THE WIND JOURNEYS (2009) by Ciro Guerra, selected in the 2009 Cannes Film Festival section Un Certain Regard, CRAP TRAP by Oscar Ruiz Navia which was the winner of the FIPRESCI award of Berlin 2010. She also produced LA PLAYA by Juan Andrés Arango and LA SIRGA by William Vega, both of which premiered on the 2012 Cannes Film Festival sections Un Certain Regard and Quinzaine des réalisateurs, respectively. In 2013, she returned to Cannes with the short film SOLECITO by Oscar Ruíz Navia, for whom she also produced his film LOS HONGOS, winner of the Locarno's film festival Jury prize. VIOLENCE, a recent production directed by Jorge Forero, was premiered in the Forum section of the past Berlin Film Festival. Her latest film LAND AND SHADE directed by Cesar Acevedo was recently awarded with the Camera d'or award on the 2015 Cannes Film Festival. Through her company Burning Blue they've co-produced films like LOS MEJORESTEMAS by Nicolas Pereda, REFUGEE by Diego Lerman and CLIMAS by Enrica Perez.
Simoultaneously, she developed and managed the Film department of Caracol Televisión between 2008 and 2012. Since 2013 she has been a part of the International Film Festival of Cartagena de Indias (FICCI), where she started working as creative director in 2015.
---
ZRINKA CVITEŠIĆ
Actress (Croatia, UK)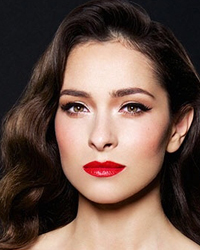 Zrinka Cvitešić was born in Croatia in 1979. She began her acting career in theater as a teenager. After graduating in acting from Zagreb's Academy of Dramatic Arts, Cvitešić joined the Croatian National Theater. She had an extensive career on stage before making her television debut in THE BIG CLEANING. She received excellent reviews and best actress award nominations at festivals around the world for her appearance in HORSEMAN. Hear appearance in the leading role in WHAT IS A MAN WITHOUT A MOUSTACHE? won her the best actress awards at film festivals in Sarajevo and Pula.
Cvitešić's performance in Jasmila Zbanic's film ON THE PATH led to her being named the Shooting Star at the 2010 Berlin Film Festival. For the same role, she was nominated for the Silver Bear Award and has won best actress awards at film festivals around the world. Cvitešić was nominated for European Film Awards for best actress in 2010.
In 2011, she became a member of the European Film Academy. For her performance in Mihaela Kezele's MY BEAUTIFUL COUNTRY, Cvitešić was awarded with Bernhard Wicki Film Award for Best Actress. She made her West End debut in the musical ONCE, for which she received the West End Stage Award, West End Frame Award and Oliver Award for Best Actress in a Musical. Cvitešić lives in London.
---
MIKE DOWNEY
Producer (UK, Ireland)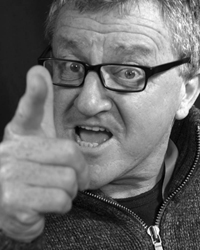 Mike Downey is producer and CEO of Film and Music Entertainment (F&ME). He has produced more than 50 feature films. F&ME's catalogue includes UKFC funded WHITE LIGHTNIN',Saul Metzstein's GUY X, DEATHWATCH, U.S. Academy Award nominated and Venice Golden Lion winning BEFORE THE RAIN. His award winning South African production SON OF MAN, premiered at Sundance, as did WHITE LIGHTNIN' while LOVING GLANCES, opened the Venice Film Festival. Serving his twelfth year as European Film Academy Board Member (the last two as deputy chairman), Downey's books The Film Finance Handbooks - a Guide for European Producers are published by the MEDIA Business School.
He is a member of the Artistic Board of The Pula Film Festival and also the President of the Motovun Film Festival in Croatia, as well as the Artistic Advisor to the Zagreb Film Festival. Downey works closely with Amnesty International establishing Amnesty Human Rights Awards at international film festivals as well as being a consultant for USAID, the American government programme rebuilding infrastructure (film) in the Balkans.
Downey has served three terms as member of the Council of the British Academy of Film and Television Arts as well as a term on the BAFTA Film Committee. He is a member of the board of the Berlin Golden Bear winning (CARMEN) South African Theatre Company Isango. Hi is particularly proud to be a trustee of the White Ribbon Foundation – an international charity which works to eradicate women dying in childbirth in the developing world.
---
MAJA MILOŠ
Director (Serbia)
Maja Miloš was born in 1983 in Belgrade, Serbia. She graduated in film and television directing from Faculty of Drama Arts in Belgrade in 2008. In 2005, she took part in the Berlinale Talent Campus and in 2006 she attended the Documentary Film School at La Femis, Paris. During her studies she directed eleven short films and documentaries, many of them nationally and internationally recognized. Her first feature film CLIP from 2012 has won numerous prizes after winning the Tiger award at Rotterdam international film festival. She was a jury member in various festivals, among which Karlovy Vary International Film Festival (2013) and Rotterdam International Film Festival (2015). In 2014 she started working at the Department of Film and Television Directing at the Faculty of Drama Arts in Belgrade.
---