News
Screenings at Open Air locations are moving to indoor cinemas
Due to rain, today's screenings at open air locations will be moving to indoor cinemas.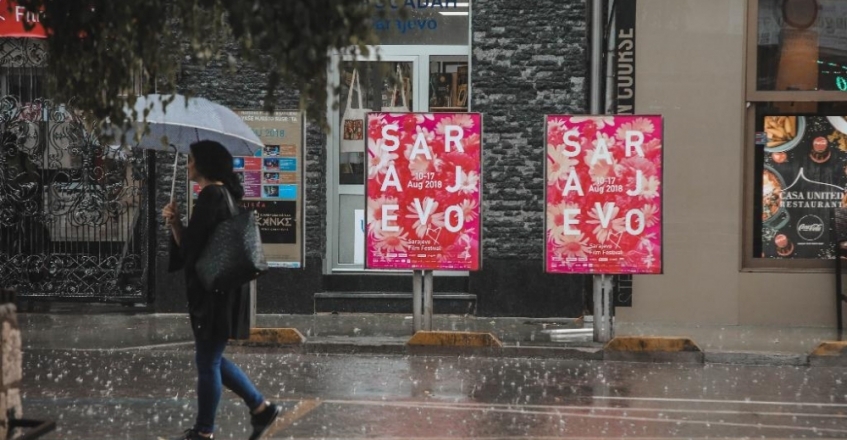 Screenings at Open Air Locations Moving to Indoor Cinemas as follows:
- Raiffeisen Open Air Cinema moves to KSC Skenderija
- Sarajevsko Summer Screen moves to Sarajevo Youth Theatre
- Novi Grad Open Air Cinema moves to Novi Grad Cinema
Notice - In case of rain, the Festival organiser will make an official announcement (via the official web page and social networks) on relocation of screenings from outdoor to indoor cinemas. If such an announcement is made prior to the screening, the scheduled screening time remains the same. In case of rain during the screening, the screening will then continue in a designated indoor cinema 30 minutes following the relocation announcement.