News
Alena Džebo to Host 2016 Sarajevo Film Festival Opening Ceremony
The Sarajevo Film Festival has established a tradition of inviting successful local actors or actresses of the younger generation to host its opening night ceremony. Our host at the opening ceremony of the 22nd Sarajevo Film Festival on Friday, August 12, in the National Theater in Sarajevo will be Alena Džebo.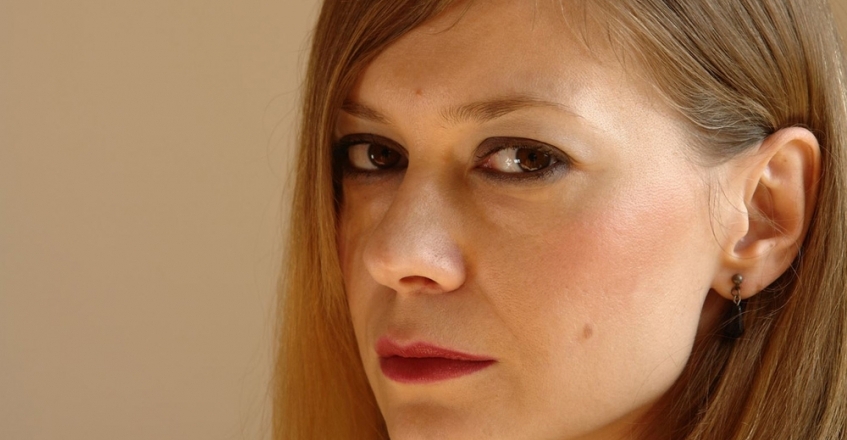 This year, Alena Džebo stared in the short film by Bosnian directress Ena Sendijarević IMPORT that premiered in the Quinzaine Des Realisateurs section of the 2016 Cannes Film Festival.
Alena Džebo graduated from the Acting Department of the Sarajevo Academy of Performing Arts in 2002. Even before graduating she performed in a number of plays staged at the Obala Open Stage in Sarajevo. After graduation she took part in numerous theaterical performances in Sarajevo, Tuzla, Mostar and Zenica, but also in the United States of America, Canada and the United Kingdom.
During the course of her career, Alena participated in numerous workshops and festivals. In parallel with her career on stage, Džeba started appearing in films, as well as on TV and radio. She appeared in several feature films, namely THE PARADISE SUIT by Joost Van Ginkel (2015, The Netherlands), SABINA K. by Cristobal Krusen (2015, USA/BiH), NAŠA MUZIKA by J.L. Godar (2002, France) and HRONIKA BEŠĆUTNOSTI by GojkoBjelac (2001, TV film, BiH), as well as in numerous short films including DOŠLA SAM SAMO DA TELEFONIRAM by IrfanAvdić (BiH), SHELLS&STRINGS by Stephanie Trainer (London Film School), SJEĆAM SE by Elma Tataragić (BiH), FRIGIDANCE by Kelmend Karuni (Sarajevo City of Film), SHOPPING by Alen Drljević (SFF Talent Campus), ALENINO PUTOVANJE, by KarolyUjj-Mészáros (SFF Talent Campus), 12 SEPTEMBAR by Selma Spahić (Sarajevo Academy of Performing Arts) and THE BOGEYMAN by Bianca Lucas (Film Factory BH).
In addition to her theater and film roles, Alena Džebo appeared in numerous sitcoms, commercials and TV series and had also tried her hand at directing having worked as an assistant director on Adis Bakrač's feature OSTAVLJENI (2008, BiH).
She has been a member of the Association of Theater Artists Altteatar since 2009, working as an actress and promoting and organizing workshops and other projects for children and youths. Over the past 10 years, this prolific artist has actively participated in the work of the Library for the Blind and Visually Impaired of Bosnia and Herzegovina as an audio book narrator.
Since 2015, Alena Džebo has been legally recognized as a freelance artist.
Over the years, the opening ceremony of the annual Sarajevo Film Festival was hosted by Bosnian actresses Zana Marjanović, Vanesa Glođo and Marija Pikić, as well as by Bosnian actors Ermin Bravo, Boris Ler, Adnan Hasković and Feđa Štukan.