News
Helena Vuković hosts the opening ceremony of the 28th Sarajevo Film Festival
The 28th Sarajevo Film Festival will open on Friday, August 12th, with a ceremony at the Sarajevo National Theatre and a series of events leading up to it. The honor of leading the opening ceremony of the 28th edition of the Sarajevo Film Festival was bestowed on Bosnian-Herzegovinian actress Helena Vuković.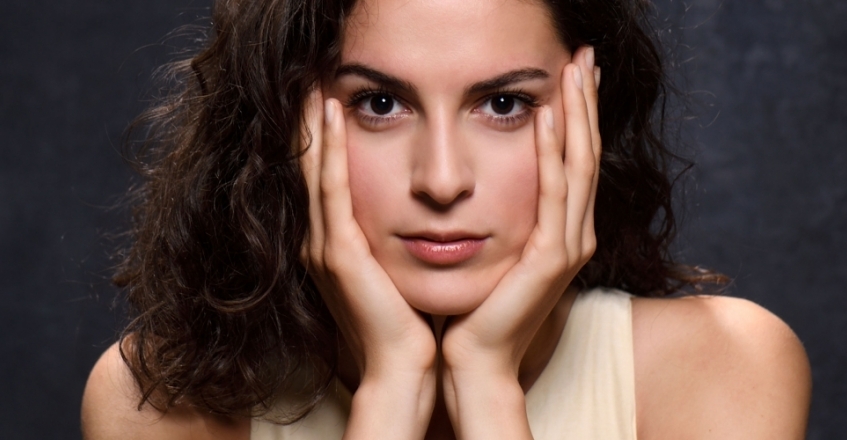 "I am happy and honored to have been given the role of host for this year's Sarajevo Film Festival, which I have been secretly dreaming about since my student days. I look forward to August 12th with eagerness and joy! Sarajevo Film Festival is one of the most important and exciting cultural events for me and the time when I am most in love with Sarajevo, which suddenly springs to life and begins to shine. As a young actress, I find it very important to meet film greats from all over the world whose work inspires me, as well as to get to know the work of my contemporaries and colleagues by watching carefully selected films of world and domestic cinema," said Vuković.

Bosnian-Herzegovinian actress Helena Vuković, 26, graduated from the Academy of Performing Arts in Sarajevo in 2018, where she currently works as a senior assistant on the subject of Acting. She made her debut on the film NOT SO FRIENDLY NEIGHBORHOOD AFFAIR by Danis Tanović, which opened the Sarajevo Film Festival in 2021 and achieved notable success in the region. She performed episodic roles in the B&H series KOTLINA and BUREK SA SIROM as well as the main female role in the short film SEVAP directed by Sabina Vajrača that will have its premiere later this year. In various institutional theatres and independent productions, she collaborated with prominent B&H directors on performances such as "Kralj Tvrtko", "To nikad nigdje nije bilo", "Gazi Husrev beže ili Bukagije", etc.

Every year, Sarajevo Film Festival is pleased to hand over the opening ceremony host role to the successful Bosnian-Herzegovinian film artists of the younger generation, with the desire to discover, support and promote regional young film professionals.

In previous editions of the Sarajevo Film Festival, the role of the host of the opening ceremony was entrusted to actresses Amila Terzimehić, Zana Marjanović, Vanesa Glođo, Alena Džebo, Marija Pikić and Belma Salkunić, and actors Dino Bajrović, Igor Skvarica, Alban Ukaj, Ermin Bravo, Boris Ler, Adnan Hasković and Feđa Štukan.
The 28th Sarajevo Film Festival will be held from the 12th to the 19th of August, 2022.