News
Participants Selected for 13th Edition of Talents Sarajevo
Talents Sarajevo accompanying the 25th edition of the annual Sarajevo Film Festival will welcome 64 up-and-coming directors, producers, screenwriters, actors, cinematographers, editors and film critics from Southeast Europe and the Southern Caucasus.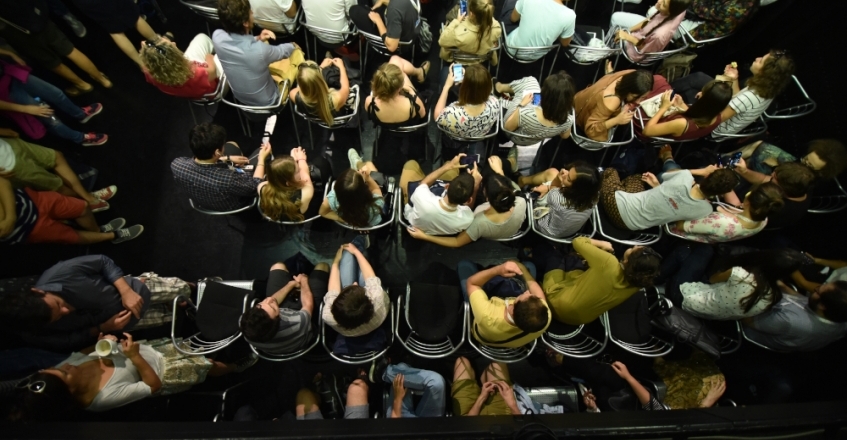 This year, participants hail from 15 of the 19 eligible nations, namely: Albania, Azerbaijan, Bosnia and Herzegovina, Bulgaria, Croatia, Cyprus, Georgia, Greece, Hungary, Moldova, Northern Macedonia, Romania, Serbia, Slovenia and Turkey. Nearly a third of selected participants are nationals of Turkey (11) and Greece (9), in keeping with a trend identified in recent years which indicates speedy development of national cinema in those two countries.
Participants of the 13th edition of Talents Sarajevo will be offered access to a rich program of master classes, lectures, discussions, hands-on workshops and film screenings throughout the 25th Sarajevo Film Festival. Dedicated modules for different film crafts, participation of renowned international industry experts, as well as the project development lab (Pack&Pitch and Script Station) provide emerging regional talents with bespoke mentoring and support.
Launched in 2006 in cooperation with the Berlin International Film Festival and Berlinale Talents initiative, Talents Sarajevo transformed into the main regional hub for aspiring film professionals. It is a member of Talents International network which includes similar initiatives in Tokyo, Beirut, Guadalajara, Durban, Buenos Aires and Rio de Janeiro.
In addition to bringing young filmmakers together for professional training sessions, the platform also introduces participants to the work of established film professionals, informs them about current trends and issues in the industry, and introduces them to the regional and international filmmaking community.
Participants of 2019 Talents Sarajevo include:
ACTORS
1. Akbari Tourialay, ROMANIA
2. Baran Can Eraslan, TURKEY
3. Efthalia Papacosta, GREECE
4. Haris Salihovic, BOSNIA AND HERZEGOVINA
5. Ilija Volcheski, NORTH MACEDONIA
6. Marina Popovic, BOSNIA AND HERZEGOVINA
7. Marko Braich, CROATIA
8. Mia Skrbinac, SLOVENIA
9. Sara Luna Zoric, BOSNIA AND HERZEGOVINA
10. Stefan Vujisic, NORTH MACEDONIA
11. Tara Thaller, CROATIA
12. Tugce Altug, TURKEY
DIRECTORS
1. Ana Jakimska, NORTH MACEDONIA
2. Deniz Telek, TURKEY
3. Hanna Besirevic, BOSNIA AND HERZEGOVINA
4. Hristo Simeonov, BULGARIA
5. István Kovács, HUNGARY
6. Lida Vartzioti, GREECE
7. Masa Sarovic, SERBIA
8. Metehan Şereflioğlu, TURKEY
9. Mihai Ghita, ROMANIA
10. Ömer Deniz, TURKEY
11. Romina Ruda, ALBANIA
12. Sara Jurinčić, CROATIA
13. Urska Djukić, SLOVENIA
14. Vladimir Petev, BULGARIA
15. Yorgos Angelopoulos, GREECE
SCREENWRITERS
1. Dora Šustić, CROATIA
2. Evangelia Tsalta, GREECE
3. Lyubomir Tsvetkov, BULGARIA
4. Michael Onder, TURKEY
5. Sotiris Petridis, GREECE
6. Zsofia Lanyi, HUNGARY
PRODUCERS
1. Aycan Aluçlu, TURKEY
2. Tamara Babun, CROATIA
3. Tina Tisljar, CROATIA
4. Vladimer Chikhradze, GEORGIA
5. Zeki Peynirci, TURKEY
CINEMATOGRAPHERS
1. Barış Aygen, TURKEY
2. Botond Nagy, HUNGARY
3. Fabris Šulin, SLOVENIA
4. Fili Olsefski, GREECE
5. Ioana Turcan, ROMANIA
EDITORS
1. Ana Zugic, SERBIA
2. Lukas Miheljak, SLOVENIA
3. Tomislav Stojanović, CROATIA
FILM CRITICS
1. Alexander Gabelia, GEORGIA
2. Călin Boto, ROMANIA
3. Jovana Gjorgjiovska, NORTH MACEDONIA
4. Milica Joksimović, SERBIA
5. Sezen Sayinalp, TURKEY
PACK&PITCH
1. Adam Felszeghy (Producer) HUNGARY / Pelikan Blue (Kék Pelikan)
2. Ivan Koroman (Director) BOSNIA AND HERZEGOVINA / The Possessed (Crni dusi)
3. Kiril Karakash (Director) NORTH MACEDONIA / The Constitution of the new era: Man balancer of the aerial and aquatic world (Устав на новата ера: Човек балансер на воздушниот и водениот свет)
4. Nesligul Satir (Producer) TURKEY / The Path of Time (Zamanın İzi)
5. Sergiu Cumatrenco (Producer) MOLDOVA, REPUBLIC OF / SANTA BARBARA (SANTA BARBARA)
6. Stefka Mancheva (Director) BULGARIA / Blind Spot (Сляпо петно)
7. Svetislav Podleshanov (Director) NORTH MACEDONIA / The Constitution of the new era: Man balancer of the aerial and aquatic world (Устав на новата ера: Човек балансер на воздушниот и водениот свет)
FILM STAGE STUDIO
1. Aikaterini Andreadou (Screenwriter) GREECE
2. Andra Stoianovici-Hera (Director) ROMANIA
3. Arif Ismayilov (Director) AZERBAIJAN
4. Balint Erkel (Director) HUNGARY
5. Nikola Polić (Director) SERBIA
6. Savvas Stavrou (Director) CYPRUS