News
Anna Muylaert Was Guest at the "Coffee with…" Programme
Today, as part of the "Coffee with…" programme we talked to the Brazilian filmmaker Anna Muylaert who considers THE SECOND MOTHER to be her crowning achievement. Michael Rosser, news editor at Screen International who served as moderator, talked to Anna Muylaert about her beginnings, her rich background as a director and the challenges that she has faced.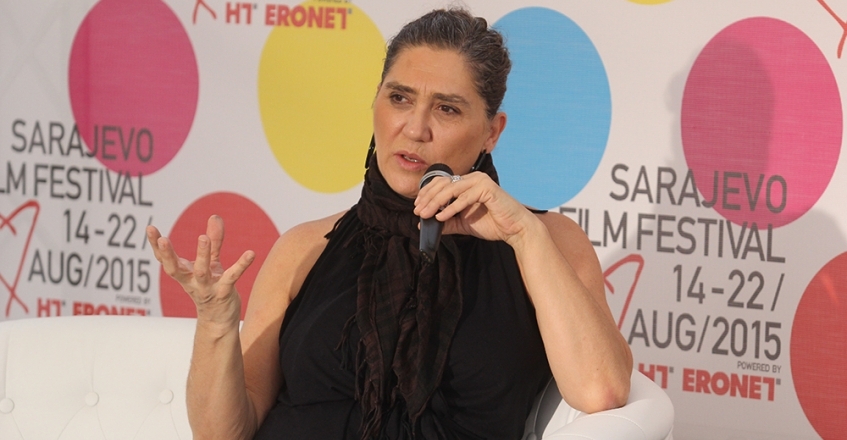 After writing screenplays and directing short films focused primarily on stereotypical gender differences and the rights of women, Anna Muylaert finished filming THE OTHER MOTHER after being inspired by her personal experiences with a nanny. The director did not answer Michael's question about the film's message because she believes that the film should encourage the audience to think on multiple levels, after which any additional explanation would be superfluous.
Finally, speaking about future projects, Anna Muylaert emphasized her need to use film in order to draw attention to the problems of gender divisions and prejudice which she considers one of the primary problems of contemporary society, while cinematography is a mirror for the male and female point of view that are revealed through the positon of the director.