News
Reception Held in Sarajevo to Celebrate Success of Film "Death in Sarajevo"
Association of Filmmakers in Bosnia-Herzegovina and the Sarajevo Film Festival organized a reception at the Meeting Point cinema in Sarajevo Friday to celebrate the success of Danis Tanovic's DEATH IN SARAJEVO at the 66th International Berlin Film Festival where the film was awarded the Silver Bear Grand Jury Prize.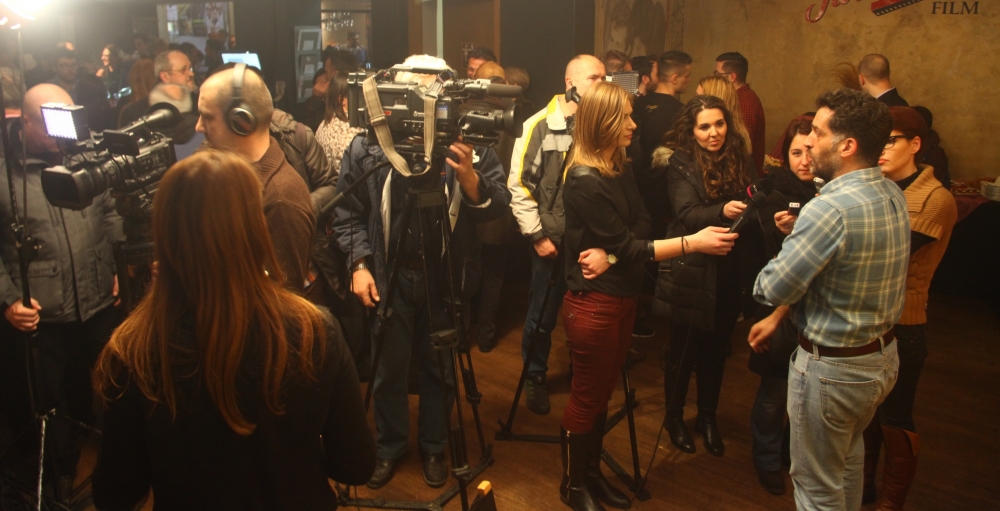 The latest film by Bosnian Oscar-winning director, produced by Sarajevo-based SCCA/pro.ba and Margo Cinema from Paris, also won the FIPRESCI prize awarded in Berlin by the juries of the International Film Critics Association.
Numerous filmmakers, friends and partners of the Association of Filmmakers and the Sarajevo Film Festival, and media representatives gathered with the crew of the film at the reception on Friday to celebrate the latest major success of Bosnian-Herzegovina's cinematography.
Silver Bear Grand Jury Prize won in Berlin by Tanovic's DEATH IN SARAJEVO is the latest success of Bosnia-Herzegovina's cinematography achieved in extremely difficult circumstances that continue to hinder development of the country's film production and audio-visual industry in general.