News
SERVICE and Brillante Mendoza
SERVICE, by Brillante Mendoza, will be screened on 17th of August, at Meeting Point Cinema, as part of the Tribute to... programme.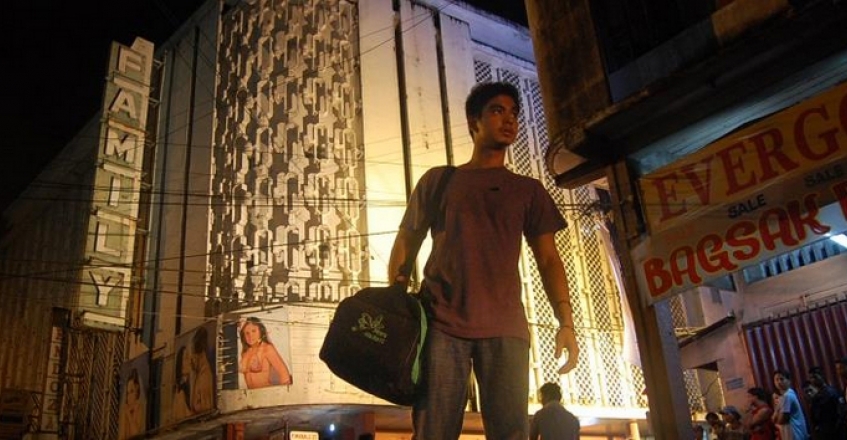 The Pineda family operates a run-down movie house in a city in the province which shows dated sexy double-feature films. The matriarch Nanay Flor, her daughter Nayda, son-in-law Lando and adopted daughter Jewel take turns manning the ticket booth and the canteen. Her nephews Alan and Ronald are the billboard painter and projectionist respectively. Nanay Flor had filed a bigamy case against her estranged husband and is attending the court hearing today when, after a number of years, the decision will be finally handed down. It is within this context that the story unfolds. As the rest of the members go about their daily activities, we get a glimpse of how they suffer and deal with each other's sins and vices-relational, economic or sexual. Preoccupied with their personal demons, the family is unmindful that inside the movie theater, another kind of business is going on between the "serbis" boys (male prostitutes) and the gay patrons.
Brillante Mendoza is a living national treasure of Philippine independent cinema. He is the first Filipino to compete and win in 3 major international film festivals, showing authentic Filipino stories to the world. His beginnings in cinema came relatively late- he was 45 when he first directed a feature film. But from the onset of his cinematic endeavors, Mendoza was unrelenting in his productivity: within 10 years he would come to direct 16 films. Those films were not only a gust of fresh air in an art that constantly seeks for new, unique forms- they quickly became recognizable as a crucial part of the cinematic legacy of our time.

SERVICE will be shown at Meeting Point Cinema at 15:00.