News
BRIDGES OF SARAJEVO Screened at the National Theatre
This is the one of the three opening night films at this year's Festival.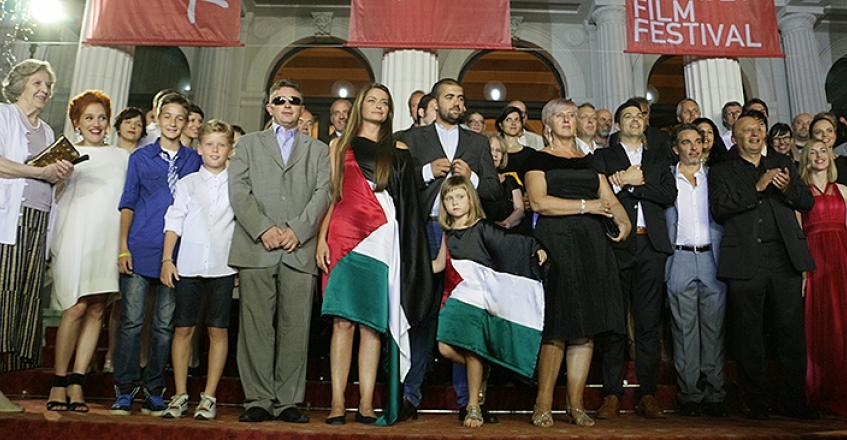 BRIDGES OF SARAJEVO was produced by Obala Art Centar Sarajevo and the French production company Cinétévé.

This is an omnibus created on the occasion of the centenary of the beginning of the First World War. The thirteen different stories are directed by: Aida Begić, Leonardo Di Costanzo, Jean-Luc Godard, Kamen Kalev, Isild Le Besco, Sergei Loznitsa, Vincenzo Marra, Ursula Meier, Vladimir Perišić, Cristi Puiu, Marc Recha, Angela Schanelec and Teresa Villaverde.

The art director of the film is Jean-Michel Frodon and the animated sequences were created by François Schuiten and Luis da Matta Almeida.

The film's producers are Mirsad Purivatra, Jovan Marjanović, Fabienne Servan Schreiber and Laurence Miller, and the film was created in coproduction with partners from Switzerland (BANDE A PART FILMS), Italy (MIR CINEMATOGRAFICA), Portugal (UKBAR FILMES) and Germany (UNAFILM).