News
The jury of Competition Programme – Student Film 2020.
International relations coordinator at Film Center Serbia Anđelija Andrić, general manager at Cannes Cinéfondation Georges Goldenstern and producer Lana Matić will serve on the jury of Competition Programme – Student Film at 26th Sarajevo Film Festival.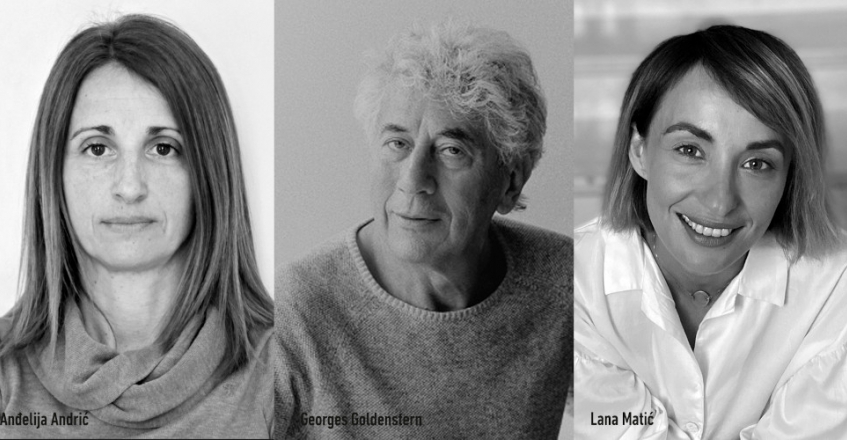 ANĐELIJA ANDRIĆ
International relations coordinator at Film Center Serbia, Serbia

Anđelija Andrić was born in 1971 in Belgrade, where she finished high school and entered the Faculty of Dramatic Arts. She has been working as International Relations Coordinator at the Film Center Serbia (formerly Film Institute) since 1998. At the same time, she has been the Program Coordinator of B2B - Belgrade FEST (2006-2008) and Head of Belgrade FEST Forward since 2016. She is a member of the Board of Directors of the Film Center Serbia.

GEORGES GOLDENSTERN
General Manager, Cinéfondation, France

Goldenstern was at the beginning of the cultural channel ARTE and created Arte France Cinema. As general director he coproduced during fifteen years more than 250 films from all over the world. He also co-produced and assisted the production of films such as "A Summer in La Goulette", "Salut cousin!", "The Mutants" and "Lumumba". Georges Goldenstern is the General Manager of the Cinéfondation in Cannes, created in 1998 by the Festival de Cannes to inspire and support the next generation of international filmmakers. Since then the Cinéfondation has developed complementary programmes to help achieve its goal. One of them, the Résidence du Festival, has provided each year since 2000 accommodation and support for twelve selected young directors. Every year, they're invited to participate to the Open Doors Programme in the context of the Festival del Film Locarno.

LANA MATIĆ
Producer, Croatia

Lana Matić holds an MA in political science from the Faculty of Political Science of Zagreb University. She is a member of the Croatian Filmmakers Association and Croatian Producers Association. She has produced many films screened and awarded at the festivals such as Berlinale, Sundance and Cannes, while most recent ones are Srdan Golubović's "Father", awarded at Berlinale, Woodworth-Brosens' "The Barefoot Emperor", screened at Toronto and Antonio Nuić's "Mali", a Croatian Oscar candidate in International Feature Film category.
Lana is one of the founders of Zagreb Film Festival, one of the region's leading festivals, where she works as a producer, programmer and Head of Industry section. She was on the management board during the time when Zagreb Film Festival was managing the Cinema Europa in Zagreb (2008-2019), which was awarded for Best Programming in 2016 by Europa Cinemas.