News
Actor Alban Ukaj to Host Sarajevo Film Festival Official Opening Ceremony
The 24th Sarajevo Film Festival will open on Friday, August 10, with a series of festive events that will gather numerous guests, audience and friends of Sarajevo Film Festival in the opening night. The official opening ceremony will be hosted by actor Alban Ukaj.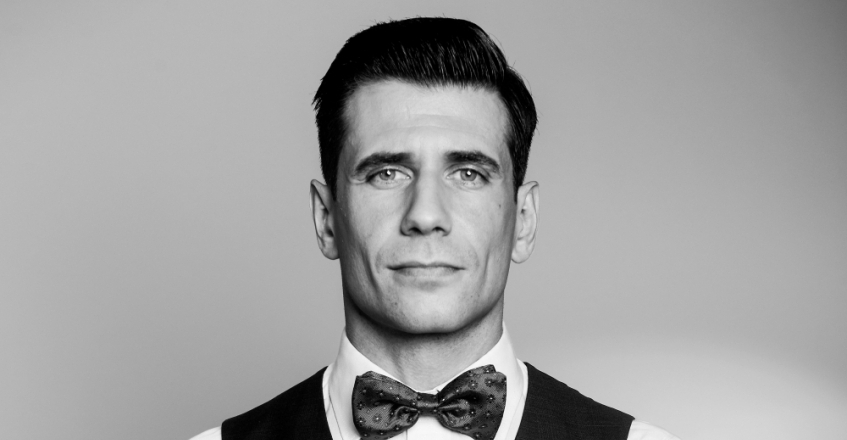 Traditionally, the official opening ceremony will be held at the National Theatre in Sarajevo. Sarajevo Film festival, as a festival that discovers new generations which will lead regional cinema in the future, takes a great pleasure of giving the opening ceremony hosting role to the younger generation of successful film artists, as a sign of support and promotion of young regional filmmakers. This year, the honor to host the official opening ceremony of Sarajevo Film Festival is given to actor Alban Ukaj.
Alban Ukaj was born in 1980 in Pristina. He enrolled at the Academy of Dramatic Arts in Pristina, in the class of Professor Faruk Begolli. In 2001, he continued his studies at the Academy of Performing Arts in Sarajevo and graduated in 2006 in the class of Professor Aleksandar Jevđević. As an actor, he was engaged in plays produced by MESS, the National Theatre in Sarajevo, Chamber Theatre '55, Youth Theatre Sarajevo, The Royal Theatre Zetski Dom in Cetinje, as well as Bitef Theatre / Heartefact Fund. Ukaj was equally engaged in film, such as FUSE by Pjer Žalica, NOTRE MUSIQUE by Jean-Luc Godard, MAGIC EYE by Kjutim Cashku, ALL FOR FREE by Antonio Nuić, NIGHTGUARDS by Namik Kabil, LA SILENCE DE LORNA by Jean-Pierre Dardenne and Luc Dardenne, awarded at the Cannes Film Festival, ON THE PATH by Jasmila Žbanić, J.A.C.E. by Menelaos Karamaghiolis, DREAMS by Rešad Kulenović, BOTA by Iris Elezi, awarded at the Karlovy Vary Film Festival, THE MARRIAGE by Blerta Zeqiri, awarded at Tallinn Black Nights Film Festival, and others.
He was awarded several times for the best actor at theatre festivals in Bosnia and Herzegovina and region.
Ukaj is a permanent member of the Sarajevo War Theatre (SARTR) ensemble. He directed his first short feature film HORSE, for which he wrote the screenplay as well. The film has been awarded at several international festivals in Europe and America, including major awards. He is the co-founder of the association for promotion and exploration of performing arts in Bosnia and Herzegovina KONTAKT, where he also produces plays, such as this year's WELCOME performance. Ukaj is currently working on his second short film.
In previous editions, the role of the host of official opening ceremony of Sarajevo Film Festival was entrusted to actresses Amila Terzimehić, Zana Marjanović, Vanesa Glođo, Alena Džebo and Marija Pikić, and actors Ermin Bravo, Boris Ler, Adnan Hasković and Feđa Štukan.