News
New Format, New Programmes, New Venues
The Sarajevo Film Festival continuously develops its recognizable concept as an international film festival with a clear focus on Southeast European films. The upcoming 23rd edition will be enhanced in several segments, which will create additional value for film professionals and general audiences alike.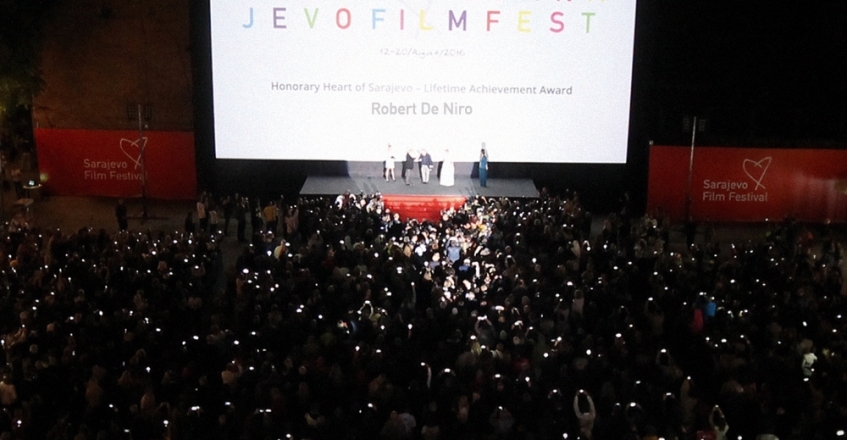 Based on the evaluation of the previous editions, the Festival Board has decided to strengthen synergies between the existing segments – programming, industry (CineLink Industry Days) and training (Talents Sarajevo). All three segments will be firmly integrated and realized in parallel during the first 7 days of the Festival. The last day of the Festival is reserved for reruns of the winning films (official jury awards and audience awards) in a pure "film enjoyment" atmosphere.
This year Sarajevo Film Festival is also launching the new programme - Competition Programme - Student Film, for regional film schools and academies. The programme will round the full circle of activities by which the Festival discovers, supports and promotes regional authors and serves as the market access point for wider audio-visual industries in the region to other European and global markets.
Better integration of the existing segments and development of the new competition programme will enable Sarajevo Film Festival to further affirm itself as a must-attend film festival for authors, film professionals, students, cinemagoers and journalists.
Sarajevo Film Festival will present two new venues: House of Shorts - intended for filmmakers, film students and film professionals who wish to gain insight into the short film production, and Youth Theatre that will serve as a central gathering point for Children's Programme and TeenArena audiences.
Also, the Festival's most popular venue Open Air Cinema, that attracts some 3,000 moviegoers each night, will be reconstructed and it will offer a new experience of movie-watching under the stars.
Join us and enjoy Sarajevo Film Festival, August 11-18. 2017!