News
27th Sarajevo Film Festival: Honorary Heart of Sarajevo Award and "Tribute to" Programme dedicated to Wim Wenders
"We are delighted to honour one of the central figures of modern cinema. With his work in the field of visual arts as an exceptional filmmaker and photographer, Wim Wenders continues to give the audience unforgettable stories and emotions", said Festival Director Mirsad Purivatra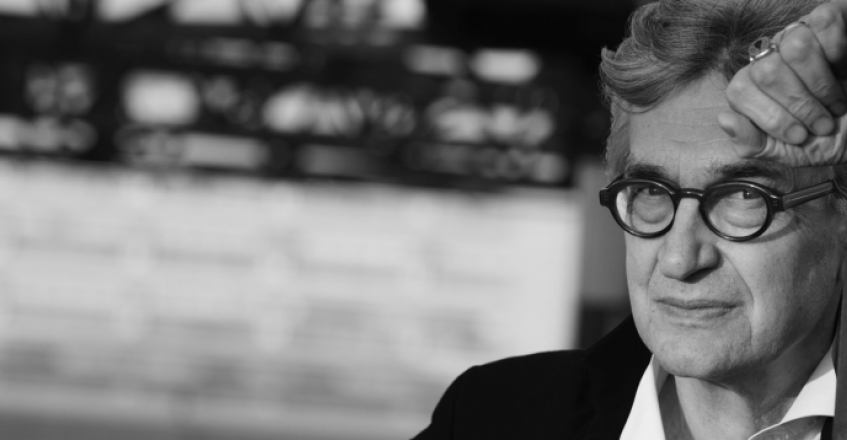 The 27th Sarajevo Film Festival will pay tribute to director Wim Wenders and honour him in recognition of his outstanding contribution to the art of film. The acclaimed director will be presented with the Honorary Heart of Sarajevo Award and honoured with a retrospective of his selected works in the Festival's "Tribute to" Programme.
"We are delighted to honour one of the central figures of modern cinema. With his work in the field of visual arts as an exceptional filmmaker and photographer, Wim Wenders continues to give the audience unforgettable stories and emotions", said Festival Director Mirsad Purivatra.
Wenders will hold a Masterclass, and the Festival will also organize a special screening of the newly restored version of his film THE MILLION DOLLAR HOTEL, winner of the Silver Bear award at the Berlin Film Festival (2000).
Wenders will be returning to Sarajevo Film Festival ten years after his first visit: in 2011 he presented a revolutionary 3D film achievement PINA, feature-length documentary homage to a legendary choreographer Pina Bausch (1940 – 2009), nominated for an Oscar. The same year, at the 17th edition of the Sarajevo Film Festival (2011) Wenders gave lectures to participants of Talents Sarajevo, education programme organised by Sarajevo Film Festival in cooperation with Berlinale Talents and International Film Festival in Berlin.
Wenders came to international prominence as one of the pioneers of the New German Cinema during the 1970's and is considered to be one of the most important figures in the history of film.
His international breakthrough came with THE AMERICAN FRIEND (1977). Since then Wenders has continued to work both in Europe and the USA as well as in Latin America, Asia and Australia and has been honored with countless awards at festivals around the world, including: the Golden Palm and the British Film Academy Award for PARIS, TEXAS (1984); the Director's Prize in Cannes for WINGS OF DESIRE (1987); the Golden Lion in Venice for THE STATE OF THINGS (1982); and the Silver Bear for THE MILLION DOLLAR HOTEL (2000) at the Berlin
International Film Festival. His documentary films BUENA VISTA SOCIAL CLUB (1999), PINA (2011), and THE SALT OF THE EARTH (2014) have all been nominated for an Oscar.
In addition to his many prize-winning feature films, his work as a scriptwriter, director, producer, photographer and author also encompasses an abundance of innovative documentary films, international photo exhibitions and numerous monographs, film books and prose. In 2020 his newest 3D installation ''Two Or Three Things I Know About Edward Hopper'' premiered as part of the exhibition Edward Hopper at the Fondation Beyeler.
In the fall of 2012, together with his wife Donata, Wim Wenders established the Wim Wenders Foundation in Düsseldorf. The non-profit foundation developed a framework that brings together the cinematic, photographic, artistic and literary life work of Wim Wenders in his native country, making it permanently accessible to the general public worldwide through its digital restoration and preservation, and though the collaboration with many organsations worldwide working on making this work available. At the same time, the non-profit foundation supports young talents in the field of innovative narrative cinema through the Wim Wenders' scholarship of the Film-und Medienstiftung NRW and promotes film education.
The 27th Sarajevo Film Festival will be held from 13th to 20th August 2021.
For Wim Wenders' official website please click here
***
Previous Recipients of the Honorary Heart of Sarajevo Award include:
Michel Franco (2020), Mads Mikkelsen (2020), Tim Roth (2019), Isabelle Huppert (2019), Alejandro González Iñárritu (2019), Paweł Pawlikowski (2019), Nijaz Hastor (2018), Nuri Bilge Ceylan (2018), Oliver Stone (2017), John Cleese (2017), Wolfgang Amadeus Brülhart (2016), Stephen Frears (2016), Robert De Niro (Lifetime Achievement Award, 2016), Benicio Del Toro (2015), Atom Egoyan (2015), Agnès B. (2015), Danis Tanović (2014), Gael García Bernal (2014), Béla Tarr (2013), Roberto Olla (2013), Branko Lustig (2012), Emil Tedeschi (2011), Jafar Panahi (2011), Angelina Jolie (2011), Dieter Kosslick (2010), Manfred Schmidt (2009), Cat Villiers (2008), Steve Buscemi (2007), Mike Leigh (2006), Gavrilo Grahovac (2006), Marco Müller (2005).
***
Previous Honourees of the Sarajevo Film Festival's "Tribute to" Programme include:
Michel Franco (2020), Pawel Pawlikowski (2019), Nuri Bilge Ceylan (2018), Joshua Oppenheimer, Oliver Stone (2017), Amat Escalante (2016), Brillante Mendoza, Atom Egoyan (2015), Michael Winterbottom (2014), Cristi Puiu (2013), Todd Solondz (2012), Lucrecia Martel (2011), Bruno Dumont (2010), Jia Zhang-ke (2009), Todd Haynes (2008), Tsai Ming-Liang, Ulrich Seidl (2007), Abel Ferrara, Béla Tarr (2006), Alexander Payne (2005), Dušan Makavejev, Gaspar Noé (2004), Peter Mullan (2003), Stephen Frears (2002), Mike Leigh (2001), Steve Buscemi (2000).