News
Docu Rough Cut Boutique is proud to announce its winners for the 9th edition of the program
After three intensive modules, we are thrilled to see the immense progress of our participants! All teams have put a lot of effort, and it was evident in their materials.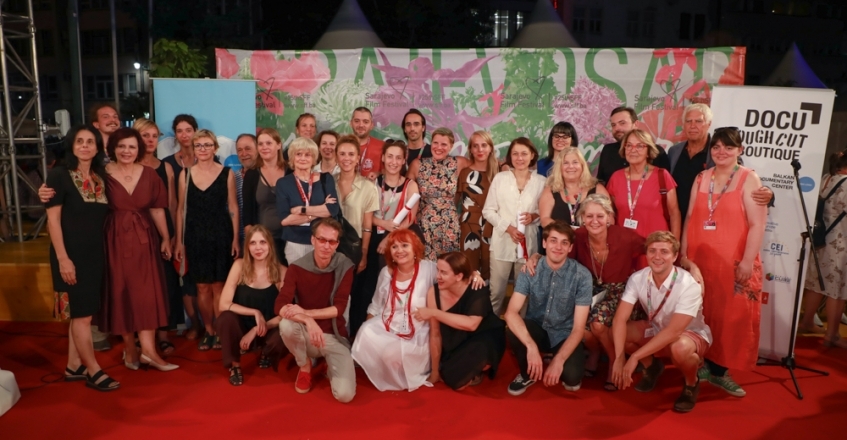 The last module in Sarajevo featured a special presentation, in front of selected industry guests (among which sales agents, festival representatives and distributors). They all watched 45 min of each cut and then had a short Q&A with the directors and producers.
After seeing the presentations and having one-to-one meetings, our award-givers made their difficult decisions.
Here are the winners of the 2019 Docu Rough Cut Boutique Workshop:
HBO Europe – 2000 EUR - LEGACY Petya Nackova (Bulgaria)
Digital Cube – 20 000 EUR in post-production services - LEGACY Petya Nackova (Bulgaria)
IDFA Award - the winner will be fully invited to IDFA 2019 - HOLY FATHER Andrei Dascalescu (Romania)
Cat&Docs – 2000 EUR - THE DIVAS Máté Kőrösi (Hungary)
Dok Leipzig – DOK Preview selection - visit to the Festival and presentation - IT'S HER STORY Asia Dér, Sára Haragonics (Hungary)
See you in 2020 when we will celebrate our 10th anniversary!