News
Honorary Heart of Sarajevo 2014
As in all previous years, the Sarajevo Film Festival presented the Honorary Heart of Sarajevo Award. This award honours an individual for exceptional contribution to the affirmation and development of film and support in development of the Sarajevo Film Festival.
Agnès B., designer and filmmaker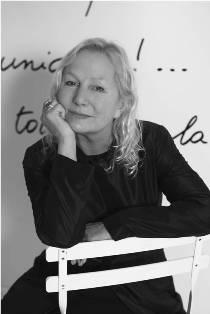 Raised in Versailles, with a classic education in the 1950s, Agnès B. (born Agnès Troublé) wanted to be a curator, to be closer to the arts, for which she was already passionate as a teenager. She studied at Versailles's Ecole des Beaux-Arts and soon after graduation began working as a junior editor at French Elle. Before turning her own name into a world-renowned signature brand, she worked as a freelance designer for Limitex, Pierre d'Alby, V de V and Eversbin. In 1975, she opened her first agnès b. boutique at Les Halles in Paris, soon gaining popularity, which enabled her to spread on American and international markets during the 1980s. As a keen observer of life from which she draws inspiration she created a trademark style that seduced people all around the world and become akin to the expression of one's character. Besides her designer work, Agnès B. has been an avid collector and supporter of the arts, especially film. Frequenting Paris's movie houses as a teenager, she cultivated a taste for American and European films alike and later on her clothing designs have been immortalized on celluloid. Forever involved with art and artists, helping wrap up films and contributing in different ways without being directly involved, finally led to Agnès B.'s decision to set up her own audiovisual production company. Love Streams agnès b. Productions, so called in honour of John Cassavetes, is a tribute to her vision of life and her passion for people and cinema.
Love Streams produced SEUL CONTRE TOUS by Gaspar Noé (1998), TROUBLE EVERY DAY by Claire Denis (2001), SON FRÈRE by Patrice Chéreau (coproduction with Arte 2003), QUI VEUT LA PEAU DE MISTER V by Emilie Deleuze, (2003), L'INNOCENCE by Lucille Hadzihalilovic (2004), as well as underwriting numerous film festivals. Alongside director Harmony Korine, she founded a joint film concern named O'Salvation, created as a venue to release various film, publishing and art projects. When it comes to making her own movies, Agnès B. is as fiercely independent as her fashion line: in 2011 she made a documentary UNE SORTE DE JOURNAL VIDÉO from her own video archive, in which she talks about herself as a designer and a person, about her sources of inspiration and views of life. In 2013 she released her first feature film MY NAME IS HMMM ...(JE M'APELLE HMMM ...).
Patron and a great friend of Festival Agnès B is a creator of visual identity of Sarajevo Film Festival – Heart of Sarajevo.
Gael García Bernal, actor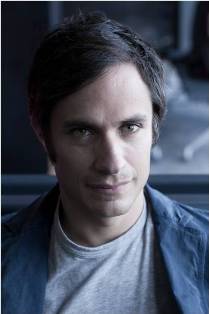 An actor nearly all his life, Gael García Bernal began performing in stage productions with his parents in Guadalajara, Mexico, and later studied at the Central School for Speech and Drama in London. At the time Bernal appeared in several plays, soap operas and short films before his major feature film debut in Alejandro Gonzales Inarritu's Oscar nominated film AMORES PERROS. Gael García Bernal's next film role was in another globally celebrated feature, Alfonso Cuaron's Academy Award-nominated Y TU MAMA TAMBIÉN, starring opposite his lifelong friend Diego Luna. Continuing to choose challenging and potentially contentious roles, Bernal appeared in Carlos Carrera's EL CRIMEN DEL PADRE AMARO, Walter Salles' THE MOTORCYCLE DIARIES, Pedro Almodóvar's LA MALA EDUCACIÓN, Lukas Moodysson MAMMOTH, Jim Jarmusch's LIMITS OF CONTROL, Pablo Larrain's NO and yet in another collaboration with Alejandro Gonzales Innaritu in his feature film BABEL, reaching the number of more than 40 films, shorts and television programs in which he appeared for the past 20 years. In addition to acting, Gael García Bernal has taken on the roles of both director and producer – in 2007 he made his directorial debut DEFICIT following with the short THE LETTER as part of a full-length feature entitled 8, the short film LUCIO for the Mexican omnibus Revolucion and four documentary short films entitled THE INVISIBLES for Amnesty International, which follow migrants subjected to violence and abuse on their journey through Central America and Mexico. Alongside DEFICIT and short films LUCIO and THE INVISIBLES, Bernal produced Michael Rowe's THE WELL and Marc Silver's documentary WHO IS DAYANI CRISTAL? Most of the films Bernal's worked on have shown his profound commitment to artistry but also a tendency to be thoughtful, attentive and carrying for his homeland, for the state of Latin America and its people in general, especially regarding issues of poverty and migration. Along with Diego Luna, Pablo Cruz and Elena Fortes, Bernal founded Ambulante, a Mexican non-profit organization promoting documentary work as a vehicle for social change. Through their traveling film festivals and training workshops, the organization not only promotes under-told stories but also brings those stories to where they wouldn't otherwise be seen. For this work, he was awarded the Washington Office on Latin America's Human Rights Award in 2011. He was awarded many times for his outstanding performances including Best Actor award at the Chicago International Film Festival for the role in AMORES PERROS, Glitter Award for Best Actor in Almodovar's LA MALA EDUCACIÓN, Gotham Award for Best Ensamble Cast, Excellance Award at the Locarno International Film Festival and many others.
Danis Tanović, director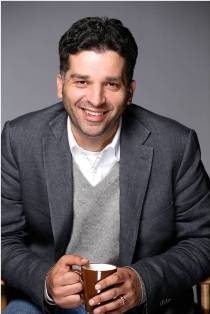 Bosnian director Danis Tanović was born in Zenica and raised in Sarajevo, where he studied film directing at the Sarajevo Academy of Performing Arts. When Sarajevo fell under siege, he spent two years on the frontline filming for the Army. Tanović later moved to Belgium to continue his film studies at the INSAS Film School and began making shorts and documentaries. His 2001 debut feature NO MAN'S LAND received over 40 international prizes, making it one of the most awarded first feature film in history. Set in the midst of the war in Bosnia-Herzegovina war in 1993, the film won an Oscar and a Golden Globe for Best Foreign Language Film, as well as Best Script prizes at the Cannes Film Festival and the European Film Awards.
Tanović has made two other films about war and its consequences. CIRKUS COLUMBIA is set in the period just before the war breaks out in Bosnia-Herzegovina, and TRIAGE - staring Colin Farrell - dealt with post-war trauma. In 2005, Tanović made the French-language feature L'ENFER (Hell), staring many of France's finest actors, including Emmanuelle Béart, Karin Viard, Marie Gillain, Guillaume Canet, Jacques Gamblin, Jacques Perrin, Carole Bouquet and Jean Rochefort. His latest film AN EPISODE IN THE LIFE OF AN IRON PICKER premiered in the competition programme of the Berlin International Film Festival in 2013, where it won two Silver Bears - for Best Film and Best Actor (Nazif Mujić), as well as a Special Mention by the Ecumenical Jury. At the 19th SFF, Danis Tanović was President of the Competition Programme – Feature Film Jury.