News
CineLink Drama Selection 2020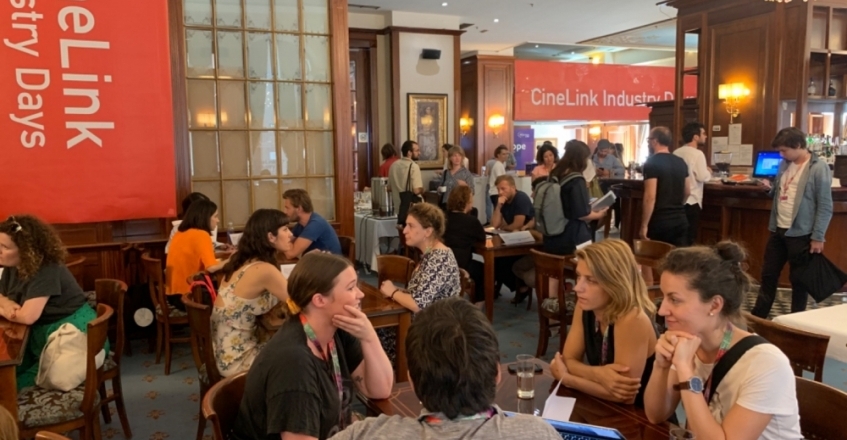 THE ABYSS
Creator: Marjan Alčevski
Director: Mladen Dizdar
Writer: Marjan Alčevski
Producer: Siniša Juričić
Production company: Nukleus Film
Country: Croatia
While investigating a series of murders of powerful men in Osijek, investigator Zora faces a dilemma: would she rather be a good cop or a good human being?
BLACK DELTA
Creator: Dragos Bucur and Sofia Bucur
Writer: Dragos Bucur and Sofia Bucur
Director: Dorian Boguta
Producer: Cristian Nicolescu
Production company: Actoriedefilm.ro & Digital Cube
Country: Romania
A teenager and her father investigate a boy's disappearance and end up uncovering a religious order, mythical beings and their own family secrets.
BLOCK 27
Creator: Ivan Knezevic
Producer: Ivana Mikovic
Production company: Firefly Productions
Country: Serbia
When a teenager disappears in the rough blocks of New Belgrade, his twin sister, ignored by the confused parents and the inefficient police, starts a search of her own.
THE DISSECTION
Creator: Seyfettin Tokmak, Selman Bayer
Writer: Seyfettin Tokmak, Selman Bayer
Director: Seyfettin Tokmak
Producer: Zeynep Koray
Production company: ZKF
Country: Turkey
The criminal medecin Spitzer and Officer Yusuf gather to solve of a series of murders. A confrontation between old and new, reason and intuition within this relationship leads them to success.
MATTER
Creator: Blaž Završnik, Dario Nožić Serini, Katarina Rešek
Director: Blaž Završnik, Katarina Rešek
Writer: Blaž Završnik
Producer: Bojan Mastilović
Production company: Iridium Film
Country: Slovenia
Everything needs marketing. Even drugs.