News
Joshua Oppenheimer Arrives in Sarajevo
American director Joshua Oppenheimer arrived to Sarajevo as guest at the 23rd Sarajevo Film Festival to present within the Tribute To Programme the works that have placed him among the most significant film authors of present days.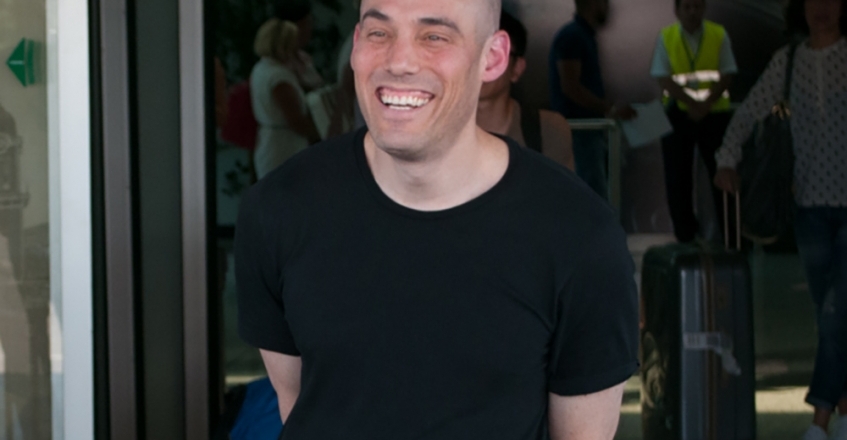 In the scope of the Tribute to Programme Oppenheimer will meet Sarajevo Film Festival audience during a masterclass and Q&A session.
Joshua Oppenheimer's films THE ACT OF KILING and THE LOOK OF SILENCE will also be screened within the Dealing With the Past programme, and the participants will have the opportunity to meet this prominent filmmaker during a masterclass.
Born in 1974, USA, two-time Oscar® nominee Joshua Oppenheimer's debut feature film, THE ACT OF KILLING (2014 Academy Award Nominee for Best Documentary), was named Film of the Year in the 2013 by the Guardian and the Sight and Sound Film Poll, and won 72 international awards, including a European Film Award, a BAFTA, an Asia Pacific Screen Award, a Berlinale Audience Award, and the Guardian Film Award for Best Film.
His second film, THE LOOK OF SILENCE (2016 Academy Award Nominee for Best Documentary), premiered at the 71st Venice Film Festival, where it won five awards, including the Grand Jury Prize, the international critics award (Prix FIPRESCI) and the European film critics award (FEDEORA Prize). Since then, THE LOOK OF SILENCE has received 72 international awards, including an Independent Spirit Award, an IDA Award for Best Documentary, a Gotham Award for Best Documentary, and three Cinema Eye Honors, including Best Film and Best Director.
Cinema Eye Honors named him a decade-defining filmmaker in 2016, and both his films as decade-defining films. In 2014, Joshua Oppenheimer was awarded a MacArthur Fellowship (popularly known as the "genius grant").
In the previous years we paid tribute to the following film authors: 2016 Amat Escalante / 2015 Brillante Mendoza, Atom Egoyan / 2014 Michael Winterbottom / 2013 Cristi Puiu / 2012 Todd Solondz / 2011 Lucrecia Martel / 2010 Bruno Dumont / 2009 Jia Zhang-ke / 2008 Todd Haynes / 2007 Ulrich Seidl / 2006 Abel Ferrara, Béla Tarr / 2005 Alexander Payne / 2004 Dušan Makavejev, Gaspar Noé / 2003 Peter Mullan / 2002 Stephen Frears / 2001 Mike Leigh / 2000 Steve Buscemi.