News
Actor Igor Skvarica to Host Official Opening Ceremony of the 25th Sarajevo Film Festival
The 25th Sarajevo Film Festival will kick off on Friday, August 16, with an official opening ceremony at the National Theater in Sarajevo that will cap a series of festive events planned throughout the day. The official opening ceremony of the Festival's silver jubilee edition will be hosted by Bosnian actor Igor Skvarica.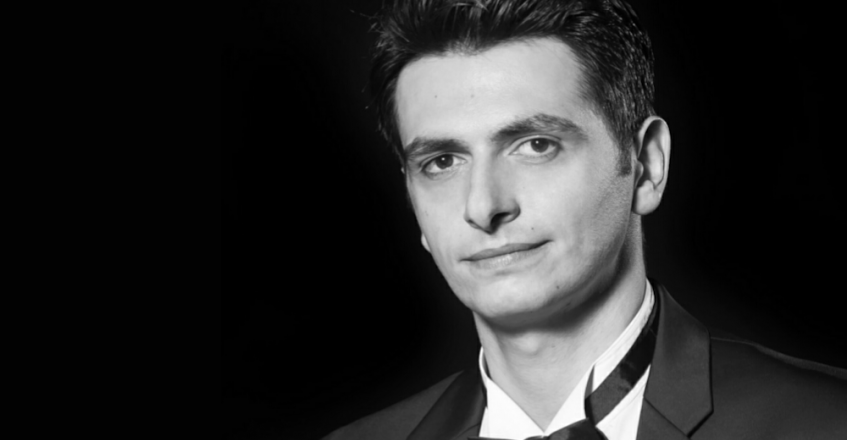 In keeping with its mission to discover, support and promote young regional filmmakers, the Sarajevo Film Festival traditionally takes a great pleasure in selecting the host of its opening ceremony from the new generation of successful Bosnian film artists.
Born in 1986 in Tuzla, Igor Skvarica is a successful Bosnian actor with a budding theatre, film and television career both in the country and abroad. He studied acting at the Sarajevo Academy of Performing Arts under Tatjana Šojić, Ermin Bravo and Džana Pinjo. His graduation play "Pockets Full of Stones" was included in the regular repertoire of the Sarajevo War Theatre (SARTR) and participated in the prestigious International Student Theatre Festival ItSelf held in Warsaw under the auspices of the Polish president.
As an actor, he performed in plays produced by the Bosnian National Theater Zenica, the National Theatre in Sarajevo, MESS, the Sarajevo War Theater (SARTR), Chamber Theatre '55 and Croatian National Theater in Varaždin.
He first appeared on a movie screen in Goran Vojnović's feature ČEFURJI RAUS and went on to achieve notable roles in several awarded films, including Faruk Lončarević's WITH MOM, Iglika Triffonova's THE PROSECUTOR, THE DEFENDER, THE FATHER AND HIS SON and Christopher Peditto's FEARING IN SARAJEVO which was included in the competition lineup of the 2019 International Film Festival in Madrid.
Among his other notable movie roles, he appeared in THE SIGN by Elena Veninova and Yona Rozenkier which premiered at the 2019 Cannes Film Festival, Alban Ukaj's THE PIT which was selected for this year's Competition Programme - Short Film of the Sarajevo Film Festival and Ermin Bravo's BREATH which won the Heart of Sarajevo prize for the best short film of the 2018 Sarajevo Film Festival. Skvarica achieved international recognition by appearing in the American TV show LEGENDS (Fox/TNT) while his popularity in the region stems from his role in the Bosnian sitcom HILMIJA'S TAVERN (Fist/Nova S).
In previous editions, the role of the host of official opening ceremony of Sarajevo Film Festival was entrusted to actresses Amila Terzimehić, Zana Marjanović, Vanesa Glođo, Alena Džebo and Marija Pikić, and actors Alban Ukaj, Ermin Bravo, Boris Ler, Adnan Hasković and Feđa Štukan.
The 25th edition of the Sarajevo Film Festival, held under the patronage of the United Nations Educational, Scientific and Cultural Organization (UNESCO), is set to run August 16-23.