News
"Coffee with…": A Conversation with the Cast of DHEEPAN
On Sunday, we organized a conversation at the Festival Square with the leading actor and actress from the French film DHEEPAN, which was screened on Saturday night at the HT Eronet Open Air Cinema. Vanja Kaluđerčić, selector of the Shorts programme and moderator of this year's second "Coffee with…" programme, engaged in conversation with the Sri Lankan actor Jesuthasan Antonythasan and the Indian actress Kalieaswari Srinivasan.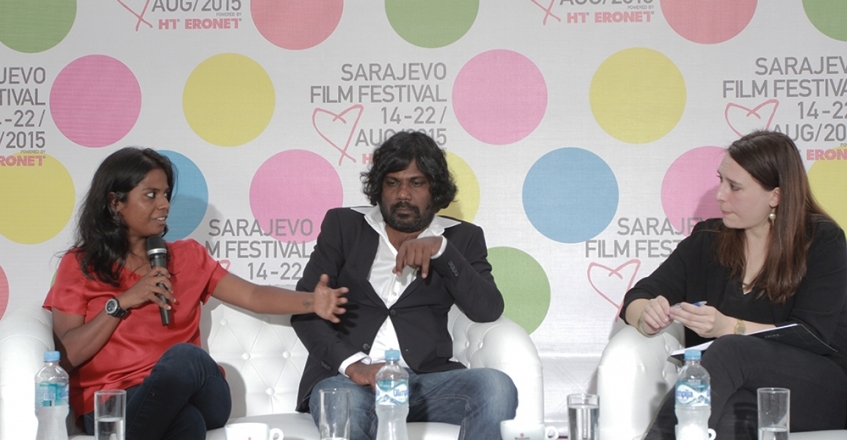 Jesuthasan Antonythasan spoke about the years he had spent in Sri Lanka during the civil war, assimilation into France and other autobiographical details that he shares with the protagonist of DHEEPAN. Kalieaswari Srinivasan, a theatre actress appearing on the silver screen for the first time, pointed out that it was very difficult to disengage from her character after filming was over.
At the end of the programme, the actors talked about how the screening of the film led to interest in the current situation in Sri Lanka, while Kalieaswari Srinivasan discussed the value of a happy end in film and the fact that tragic endings are overrated.