News
Special Screening of MY NAME IS HMMM...
The Special Screenings programme opened today with a screening of a film by director and fashion designer agnès b. (Agnès Troublé). The film, MY NAME IS HMMM..., is about a twelve-year old runaway Céline.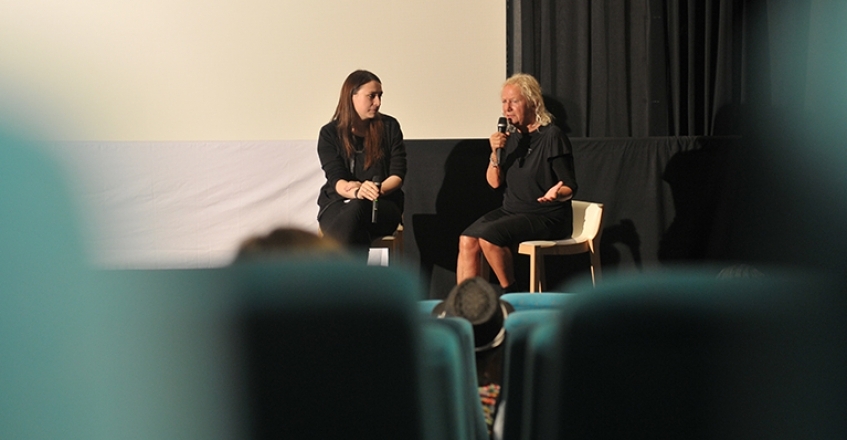 She meets Peter, a Scottish truck driver in his forties. On the road, along stops and in encounters with others, Céline experiences her first true moments of childhood with lightness and trust. She wants to see it all, to live it all. Peter becomes the friend of her dreams. He offers this wounded girl a chance to finally have a normal life.

agnès b. (Agnès Troublé) grew up in Versailles. She wanted to be a curator, to be closer to the arts, for which she was already passionate as a teenager. By chance and necessity, she became a designer and opened her first boutique on Rue du Jour when she created her brand agnès b.

Forever involved with art and artists, she tackled film and established Love Streams, her film company. She also publishes a free magazine, Point d'Ironie, with each issue dedicated to one artist. Having always wished to express herself in ways other than just design, a long time ago she wrote the story MY NAME IS HMMM... in a couple of days and was finally able to shoot the film in 2012, and then edit it with her great friend Jeff Nicorosi.

After the special screening, the audience had the opportunity to talk to agnès b. and to ask questions. During the opening ceremony of the 20th Sarajevo Film Festival, Agnès b. received the Honorary Heart of Sarajevo.