News
IN FOCUS 2015
This year, the In Focus Programme presents seven titles that have left a mark on the world and regional cinema in the past 12 months.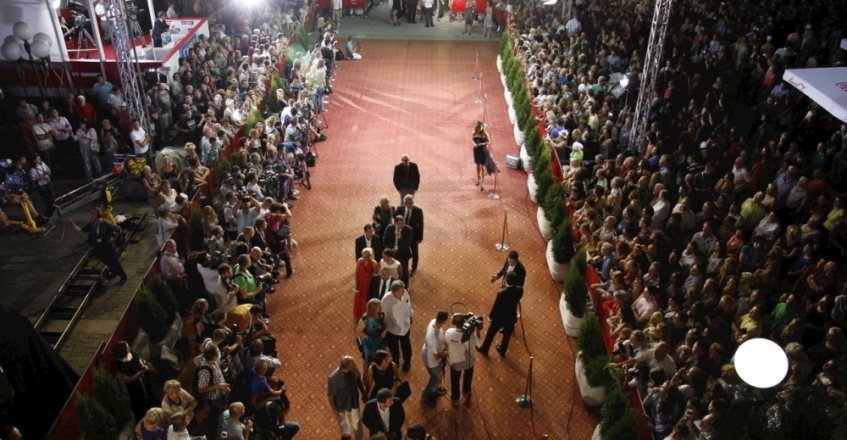 This year, the In Focus Programme presents seven titles that have left a mark on the world and regional cinema in the past 12 months.
Two of these films were presented in the official competition programme of the Venice Film Festival 2014: Kaan Müjdeci's first feature SIVAS, and GOODNIGHT MOMMY (ICH SEH ICH SEH) - the feature debut by the directing duo Veronika Franz (long-term scriptwriter on Ulrich Seidl's films) and Severin Fiala. SIVAS tells a compelling story about the relationship between a human being and a dog, focusing on how human nature is often more bestial than that of an animal. GOOD NIGHT MOMMY (ICH SEH ICH SEH) is a psychological thriller with flavors of a horror film that successfully contrasts the perfect world with its twisted perception, and carefully guides the viewer through its protagonist's isolated world. NO ONE'S CHILD (NIČIJE DETE), the debut feature by Serbia's Vuk Ršumović, was also screened and awarded in Venice. Based on a real story, the film focuses on a feral child found in a forest with a pack of wolves and his painful socialization in a Belgrade orphanage. All three films were a success on the festival circuit. The same is true for THE LESSON (UROK), a debut feature co-directed by Bulgaria's Kristina Grozeva and Petar Valchanov that premiered in the Official Competition programme of the San Sebastian Film Festival. The film tells the story of a teacher who has to teach children the values of honor and honesty while having her own values put on test.
The programme further focuses on the regional filmmaking success stories, with AFERIM! by the 2013 Heart of Sarajevo Award winner Radu Jude. The film premiered in the official selection of the Berlin Film Festival where it won the Silver Bear Award. It is an unusual and ambitious dark comedy set in a racist, feudal Europe during the second half of the 19th century. Radu Muntean returns to Sarajevo with his latest feature ONE FLOOR BELOW (UN ETAJ MAI JOS) after first presenting it in the Un Certain Regard section at Cannes. The question posed by the film is how long secrets should be kept especially those that might turn someone into a victim or, in this case, cost them their life. Muntean embraces a very minimalist approach, giving the film an almost documentary feel. Croatia is represented by Ivona Juka's debut feature YOU CARRY ME (TI MENE NOSIŠ) that premiered in Karlovy Vary. Through its three narratives, the film offers an uncompromising analysis of contemporary Croatian society in all its glory and misery. Starring in the film are three exceptional actresses: Nataša Dorčić, Nataša Janjić and Lana Barić.
This year, In Focus Programme presents a very exciting range offilms from different genres and styles and as such offers an excellent overview of regional film production.
Programmer Elma Tataragić
---

IN FOCUS 2015

AFERIM!
Romania, Bulgaria, Czech Republic, France, 2015, 108 min.
Director: Radu Jude

GOODNIGHT MOMMY / ICH SEH, ICH SEH
Austria, 2014, Colour, 99 min.
Directors: Severin Fiala, Veronika Franz

THE LESSON / UROK
Bulgaria, Greece, 2014, 107 min.
Directors: Petar Valchanov, Kristina Grozeva

NO ONE`S CHILD / NIČIJE DETE
Serbia, Croatia, 2014, 97 min.
Director: Vuk Ršumović

ONE FLOOR BELOW / UN ETAJ MAI JOS
Romania, France, Germany, Sweden, 2015, 93 min.
Director: Radu Muntean

SIVAS
Turkey, Germany, 2014, 97 min.
Director: Kaan Müjdeci

YOU CARRY ME / TI MENE NOSIŠ
Croatia, Slovenia, Serbia, Montenegro 2015, 155 min.
Director: Ivona Juka