News
Competition Programme Jury– Feature Film
20th Sarajevo Film Festival Competition Programme - Feature Film Jury members are:
President of the Jury
BÉLA TARR
Director, Hungary
Bela Tarr started working in film as an amateur at the age of 16. He directed his first feature film, FAMILY NEST (1977) at the age of 22. This film, along with THE OUTSIDER (1981) and THE PREFAB PEOPLE (1982), constitutes the first phase of Bela Tarr's opus, characterized by social issues and documentary style. In the mid 1980s, he started collaboration with the writer László Krasznahoraki, whose works were the basis of Tarr's film DAMNATION (1988), SATAN'S TANGO (1994) and WERCKMEISTER HARMONIES (2000). DAMNATION marked the beginning of a visual style for which he is known today: a distinctive black-and-white photographic approach, and long, slow shots, which culminated in the seven-and-a-half hour long adaptation of Krasznahoraki's novel, his masterpiece, SATAN'S TANGO. The film THE TURIN HORSE (2011), which he announced several years ago as the last film he would make, was presented at the Berlin Film Festival, and was awarded the Grand Jury Prize - the Silver Bear, as well as the FIPRESCI Prize. Because of his relentlessness, Tarr was never part of mainstream filmmaking. The film world considers him one of the most original and most coveted contemporary authors in the world. Drawing inspiration from the works of Italian neo-realism and the French New Wave, and questioning today's alienation and morality in a provocative way, his films have a strong influence on the younger generation of filmmakers. At the 2013 Sarajevo Film Festival Bela Tarr was presented we the Honorary Heart of Sarajevo Award. He is the founder of the film.factory at the Sarajevo School for Science and Technology (SSST).
CHRIS DERCON
Director of Tate Modern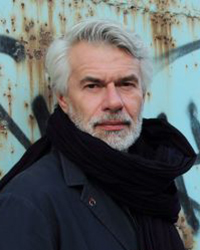 Chris Dercon is a museum director, cultural theorist and a cultural producer at large, with a special interest in time based arts. For a long time Dercon worked in the Belgian and Dutch TV-industry as a presenter, writer and maker of cultural documentaries, among others 'Still a Novel' for VPRO, Hilversum in 1996. In the 1980s Dercon was lecturing, teaching video and cinema in Brussels. In the 1990s, as a museum director in Rotterdam, he worked closely with the International Film Festival Rotterdam. With festival director Simon Field, he developed the series 'Exploding Cinema' presenting works by experimental filmmakers such as Shirin Neshat and Steve McQueen. In collaboration with Ideal Audience in Paris he worked on 'Elegie d'un Voyage' of Alexander Sokurov. Dercon worked on 'Primitive' by Apichatpong Weerasethakul, a pilot-project for Joe's celebrated 'Uncle Boomhee' with Illuminations Films in London. Dercon also worked on different projects and presentations with celebrated TV and film directors. He has been director of Tate Modern since 2011, where together with Tate's film-curators Stuart Comer, George Clark and Andrea Lissoni, he is strongly advocating art-cinema from a global perspective. He has been a member of film festival juries in Brussels, Rotterdam and Locarno.
MELISSA LEO
Actress USA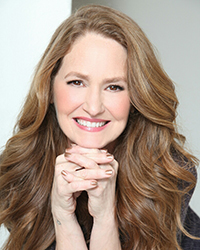 Melissa Leo received an Academy Award, a Golden Globe Award, a Screen Actors Guild Award and a Broadcast Film Critics Association Award for her tour de force performance in THE FIGHTER. She also received an Oscar and a SAG Award nominations for her starring role in FROZEN RIVER, for which she won an Independent Spirit Award for Best Female Lead and a Spotlight Award from the National Board of Review, among countless other accolades. Her most recent films include PRISONERS opposite Hugh Jackman and Jake Gyllenhaal; OBLIVION opposite Tom Cruise and Morgan Freeman; and the blockbuster OLYMPUS HAS FALLEN directed by Antoine Fuqua and starring Freeman and Aaron Eckhart. She also appeared in Robert Zemeckis's critically acclaimed drama FLIGHT, with Denzel Washington. Leo also shared a Best Ensemble acting award from the Phoenix Film Critics Society for her outstanding work in 21 GRAMS, opposite Benicio del Toro and Sean Penn. On the small screen, Leo was nominated for an Emmy Award for her work in "Mildred Pierce," the HBO miniseries in which she starred with Kate Winslet. Leo is also known for her groundbreaking portrayal of Detective Kay Howard on "Homicide: Life on the Streets." Her other television credits include the current HBO series "Treme," from executive producer David Simon - performance which People magazine called the best in television all year, and which has recently earned her a second Emmy nod. Leo studied drama at Mount View Theatre School in London, England, and later at the SUNY Purchase Acting Program.
DANIELA MICHEL
Founding Director of Morelia Film Festival, Mexico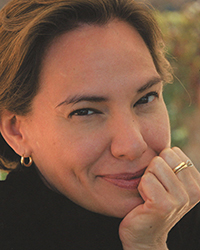 Daniela Michel is the Founding Director of Morelia International Film Festival, an annual event launched in 2003 to support and promote a new generation of Mexican filmmakers; the festival shares an ongoing partnership with the Critics' Week section of the Cannes Film Festival. She holds a degree in English Literature from the National Autonomous University of Mexico, and studied filmmaking at Mexico's Centro de Capacitación Cinematográfica. Since 1994, she has reported on film in major Mexican media as a print journalist, contributing to publications such as The Economist, Viceversa, Somos, Cine Premiere and El financiero, and has worked as a television presenter for Televisa and Canal 11. Michel has also served as a juror for the Rockefeller Foundation's Media Arts Fellowships, the Fulbright García-Robles Film Fellowships, and the J. William Fulbright Prize for International Understanding, as well as for film festivals, including the Sundance Film Festival, the Cannes Film Festival, IDFA (International Documentary Festival Amsterdam), the San Francisco Film Festival.
RASHA SALTI
International Programmer, Toronto International Film Festival, Lebanon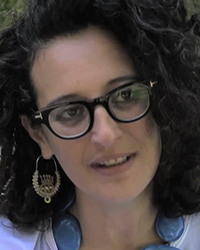 Rasha Salti joined TIFF in February 2011 as programmer for African and Middle Eastern Cinema. Salti is an independent film and visual arts curator and writer. From 2004 until 2010, she was the film programmer and creative director of the New York based non-profit ArteEast where she directed two editions of the biennial CinemaEast Film Festival (2005 and 2007); she also co-curated The Road to Damascus, with Richard Peña, a retrospective of Syrian cinema that toured worldwide (2006), and Mapping Subjectivity: Experimentation in Arab Cinema from the 1960s until Now, with Jytte Jensen (2010-2012) showcased at the MoMA in New York. In 2009 and 2010, Salti worked as a programmer for the Abu Dhabi Film Festival, where she was also involved in SANAD, the festival's regional film production grant. Salti writes about artistic practice in the Arab world, film, and general social and political commentary, in Arabic and English. Her articles and essays have been published in The Jerusalem Quarterly Report (Palestine), Naqd (Algeria), MERIP (USA), The London Review of Books (UK), Afterall (US) and Third Text (UK). In 2006, she edited Insights into Syrian Cinema: Essays and Conversations with Filmmakers (ArteEast and Rattapallax Press) and in 2009, she collaborated with photographer Ziad Antar on an exhibition and book titled Beirut Bereft, The Architecture of the Forsaken and Map of the Derelict.
CHRISTOPH TERHECHTE
Head of the Forum section of Berlinale, Germany
Christoph Terhechte was born in 1961 in the city of Münster, Westphalia. He studied political science and journalism at the University of Hamburg and has worked as a film journalist since 1984. In 1987, he was hired as a writer in Hamburg for the "taz" daily newspaper. He moved to Paris in 1988 for two years, working as a freelance journalist. Until 1990, he also worked on the film selection and editorial work of the European Low Budget Film Forum in Hamburg. In 1991 he became film editor at the Berlin city magazine "tip". Christoph Terhechte has been a member of the selection committee of the Forum since the end of 1997. In June, 2001 he was appointed head of this Berlinale section.
Actress, Hungary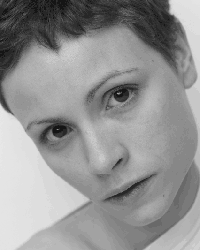 Orsi Tóth graduated from the University of Theatre and Film Arts in Budapest, Hungary. She has appeared in 26 films since 2002, and played in a large number of of theatre pieces. She has worked with many well-known directors like Kornél Mundruczó, Shirin Neshat, Jessica Hausner and János Szász. She played the title role in the movie JOHANNA that was screened as part of the Un Certain Regard section of the Cannes Film Festival. She played major roles in DELTA that won the FIPRESCI Award in Cannes, in PLEASANT DAYS that was awarded the Silver Leopard at the Locarno Film Festival, in WOMEN WITHOUT MEN that won the Silver Lion in Venice, and THE NOTEBOOK that won the Crystal Globus in Karlovy Wary. She won the Best Actress Award at the Hungarian Film Week two times, as well as in Porto, Puchon, Essone and Angers. She was one of the Shooting Stars of the Berlin International Film Festival in 2009, and she was a member of the short film jury at the Locarno Film Festival.