News
Authors about their films on FESTIVAL TV: SFF Talks with Filmmakers
Due to the pandemic, the 26th Sarajevo Film Festival is taking place online on the ondemand.sff.ba platform and the films from the Competition Feature and Documentary Program as well as the Open Air Selections are being accompanied by the Festival TV.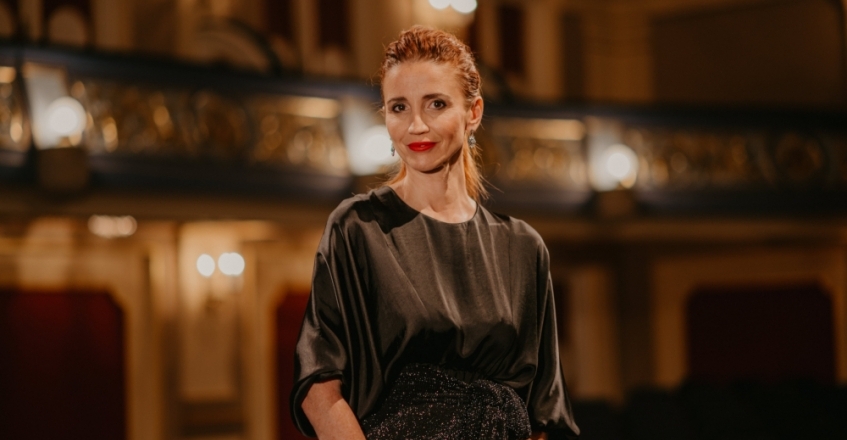 The ondemand.sff.ba platform, in the section
"SFF Talks with Filmmakers"
is being updated on a daily basis with films and accompanying TV shows, aiming to present the authors whose films are in the competition for the Heart of Sarajevo Award, but also to present other prominent filmmakers as part of the events.
"The TV is a creative answer for inability of the filmmakers to be here in Sarajevo, and an opportunity to reach even more audience who with the help of the modern technologies does not have to be constrained by the number of seats in the cinemas. After 25 years of loyalty showed by film lovers, the Sarajevo Film Festival rewards the audience by bringing films and film shows in their homes, due to the fact that the audience is prevented from being physically present in the well-known locations of the festival such as the Raiffeisen Open Air Cinema and the Festival Square", explains Ines Mrenica, facilitator of the SFF Talks and editor of the shows.
The TV shows are being daily produced in Studio 1, which is located on the stage of the Sarajevo National Theatre. After the premiere of each of the film from the Competition Program – Features and the Competition Program – Documentaries, the talks with authors of these films are available on the
ondemand.sff.ba
platform.
There are already shows available on the platform - among others there is the show dedicated to the film "
FOCUS, GRANDMA
" by Pjer Žalica, talks with the crew of the film "
MARE
" by Andrea Štaka and "
ANDROMEDA GALAXY
" by director More Raça and
Q&A with Michel Franco
, this year's winner of the Honorary Heart of Sarajevo and guest of the Tribute to Program, as well as the opening ceremony of the Sarajevo Film Festival, which took place online as well.
As stressed by Ines Mrenica, besides of the entertainment part and the celebrity culture which are always interesting to a broader audience, priority is given to the film art, where the loudest thoughts are those that come from people from the industry.
"The film talks do not represent television in the classical sense and the journalistic approach to the events on the Festival. The Festival TV is being realised by people from the film industry and everything is adapted to the filmmakers from official selections so they could present their films in the best possible way, from the safety of their homes ", concludes Mrenica.