News
Sarajevo Film Festival online via ondemand.sff.ba
Due to greatly increased concern regarding the epidemiological situation in Sarajevo, and record cases of COVID-19 infection in the city in the past several days, we at the Sarajevo Film Festival have made the decision to conduct the 2020 edition of all festival events entirely online from 14 to 21 August.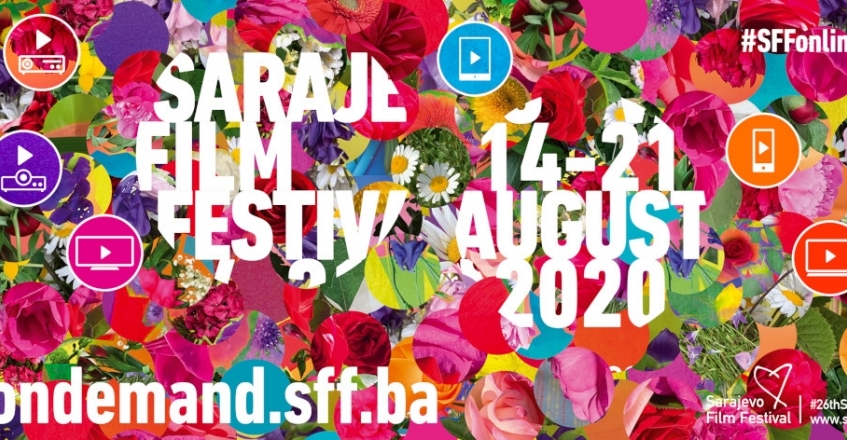 This confirms the Sarajevo Film Festival's responsibility and commitment to its community.
The world premiere of FOCUS, GRANDMA, the most recent film by Bosnian director Pjer Žalica, opens the programme of the Sarajevo Film Festival. The film will be available for viewing worldwide, at ondemand.sff.ba – the Sarajevo Film Festival's online platform.
Ondemand.sff.ba is the central hub for all the film screenings, programmes and events of this year's Sarajevo Film Festival – not just for local audiences but also for film lovers across the region and around the world. Ondemand.sff.ba is a VOD platform that allows users to subscribe to the entire festival programme for seven days, or select individual titles and content. Ondemand.sff.ba was developed in cooperation with Festival Scope and Shift72 Streaming Services, a leading on-demand content streaming company from New Zealand.
Ondemand.sff.ba will feature recent regional and world cinema titles including world and international premieres. By registering on ondemand.sff.ba, viewers will access films according to regional and territorial availability.
Users of ondemand.sff.ba may also access other festival content, including exclusive masterclasses with renowned filmmakers across the world. The Sarajevo Film Festival Masterclass Programme is organised in cooperation with Variety and will be available worldwide via the Variety Streaming Room.
As previously announced, CineLink Industry Days will be held online from 15 to 20 August 2020. As with the rest of the festival events, there will be no onsite CineLink elements. Detailed information about this year's industry programme will be available at cinelinkindustrydays.com. Talks on the latest industry trends with more than 40 film professionals from around the globe will be available on ondemand.sff.ba under CineLink Talks. The 10 hot topics of discussion will be debated online, in cooperation with the Documentary Campus and Screen International.