News
Dino Bajrović Hosting 27th Sarajevo Film Festival Opening Ceremony
The 27th Sarajevo Film Festival will be opened on Friday, 13 August, with a ceremony at the National Theatre in Sarajevo. The honour of hosting this year's Sarajevo Film Festival was granted to a young actor from Bosnia and Herzegovina, Dino Bajrović.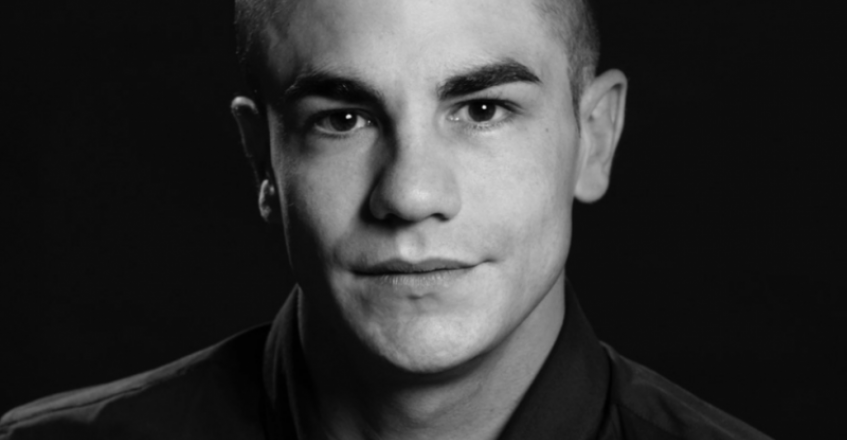 - I am very happy, but I also feel great responsibility because of this role. The Sarajevo Film Festival is a festival I grew up with and which, even before I decided to become an actor, had become a part of me. As a young actor, Sarajevo Film Festival is also important to me professionally, as a festival where I can find out about the most recent and best global and regional cinema, and meet people from the film industry, but it is also important to me as a man who was born in Sarajevo and who is proud that we have such top quality and important events, such as the Sarajevo Film Festival, which is the result of work, effort, and love from the local forces, said Dino Bajrović.
Dino Bajrović was born in Sarajevo in 1995. He graduated from the Academy of Performing Arts in Sarajevo in 2020. His first film appearance was in the short film PRECIOUS, directed by Irfan Avdić, where he had the leading role. The film won the Award the for best B&H student film at the Sarajevo Film Festival in 2018. His first professional leading role was in the film SON, directed by Ines Tanović, which opened the 25th anniversary Sarajevo Film Festival. His latest role was in QUO VADIS AIDA?, directed by Jasmila Žbanić, in which he played one of the main parts. He had a role in the theatre play 'It never happened anywhere', directed by Dino Mustafić. Dino Bajrović is currently on internship at the National Theatre in Sarajevo.
Every year, with great pleasure, the Sarajevo Film Festival grants the role of hosting the opening ceremony to a younger generation of successful film artists from Bosnia and Herzegovina, with the wish to discover, support, and promote young regional film professionals.
Hosts of the opening ceremony at previous Sarajevo Film Festivals included actresses Amila Terzimehić, Zana Marjanović, Vanesa Glođo, Alena Džebo, Marija Pikić, and Belma Salkunić, and actors Alban Ukaj, Ermin Bravo, Boris Ler, Adnan Hasković, Feđa Štukan, Igor Skvarica.
The 27th Sarajevo Film Festival will be held on 13-20 August 2021.